Apple blocks Samsung F700 designer's testimony, calls it irrelevant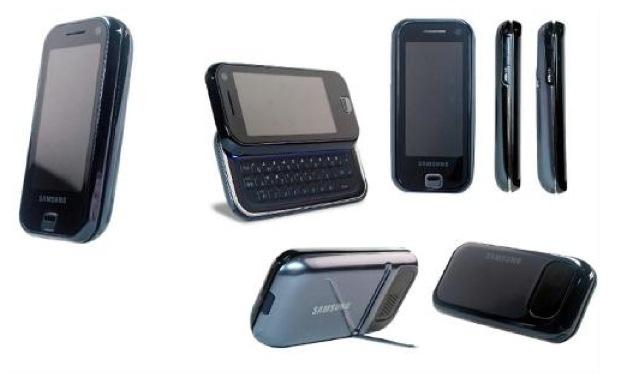 AppleInsider is supported by its audience and may earn commission as an Amazon Associate and affiliate partner on qualifying purchases. These affiliate partnerships do not influence our editorial content.
Hyong Shin Park, a designer for Samsung, won't be taking the stand in the patent infringement because Apple successfully argued that her testimony has nothing to do with its infringement claims.
Samsung hoped to have Park testify that the the company's phone designs were inspired by "a bowl of water," rather than Apple's iPhone, but Apple argued that the designer had worked on the F700, a model that isn't among the list of devices Apple has accused of infringement.
Park was expected to describe how Samsung's F700 project evolved, and how the design team arrived at design decisions and selected its feature set.
Samsung has repeatedly attempted to bring up the F700 in its case with Apple, because it had some design elements patented just weeks before the iPhone was unveiled, even though it wasn't released commercially until after the iPhone debuted. Its legal strategy also hoped to describe the development of its design as being based on function, not on trying to create a ornamental, iconic look similar to Apple's.

Design patents for Samsung's F700 smartphone were applied for in 2006, before the original iPhone was announced.
Source: Apple v. Samsung court documents
In a filling last week, Park was planning to testify that the F700 had "a rectangular housing with four evenly-rounded corners, rounded edges on all four sides, a large, flat clear glass cover over the entire front face without ornamentation, a curved bezel that extends towards the back of the phone, an oblong speaker slot at the top of the front flat face, and a single optical jog button at the bottom of the front face."
The court had already ruled that Samsung's F700 could be admissible to "rebut an allegation of copying," but stated that it "does not constitute prior art" in a way that would invalidate Apple's design patents. Samsung wants to discredit Apple's design patents in particular because they offer Apple the legal leverage to demand all of Samsung's profits under U.S. law.
Technical patents, in contrast, can only be used to seek much smaller damage claims and future royalty payments.
Apple had argued against Park's testimony last week, writing in its motion, "going into the creation history of an alternative design is clearly intended to skirt the Court's previous rulings. Going into the design history of the F700 in particular is extremely prejudicial because the risk is high that the jury will consider the F700 as evidence of independent development, invalidity, or non-infringement regardless of whether or not Samsung encourages them to do so. In short, there is no permissible purpose for which Samsung can introduce Ms. Park's testimony on the F700 that is admissible."
Apple also noted that Park herself said that none of Samsung's accused models were based on the F700 her team had developed.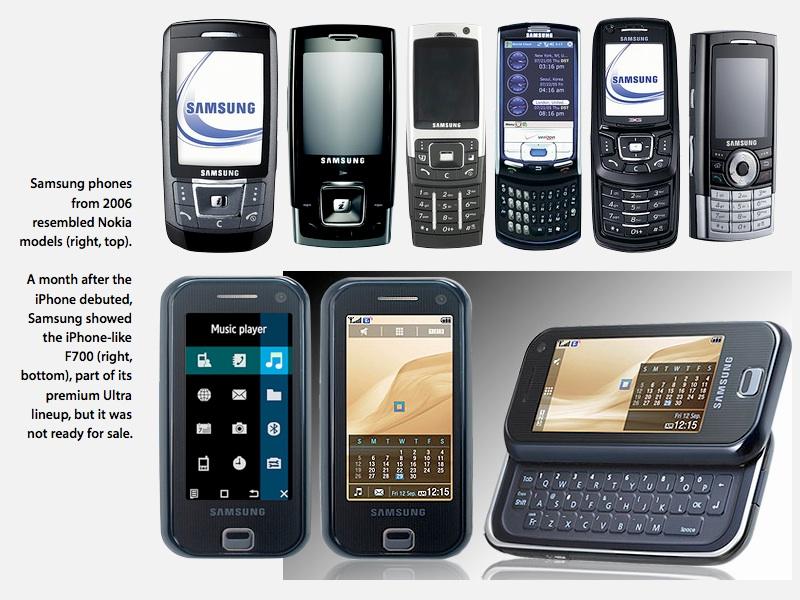 After floating the F700 unsuccessfully as a product shortly after the iPhone, Samsung continued making devices that looked more like RIM's BlackBerry (such as the Windows Mobile Samsung Blackjack), Nokia handsets and other popular phones of the period, until began launching new phones Apple argues were intentionally modeled after the iPhone, immediately after the iPhone became wildly popular.
Additionally, starting with its Galaxy line of mobile products, Samsung began copying not just the overall look of the iPhone, iPad and iPod touch, but went even further to add a "Touchwiz" layer to Android that made its devices far more closely resemble Apple's products than other Android licensee have.