New high-res photos of black, white 'iPad mini' and next-gen iPhone dock connector cables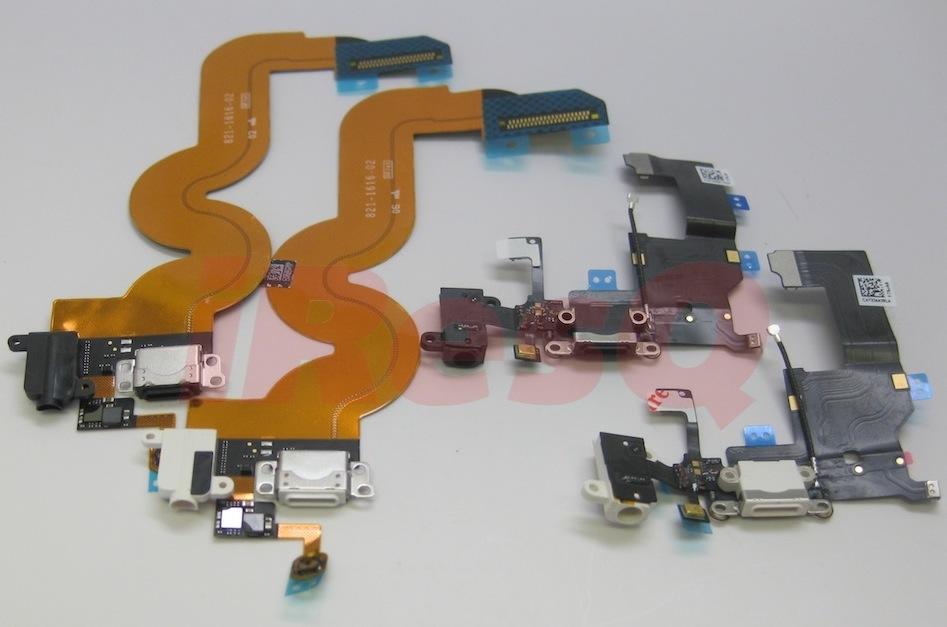 Fresh pictures posted on Friday claim to show both the "iPad mini" and next-gen iPhone's dock connector flex cables side-by-side, with the images hinting that Apple will launch the smaller tablet in both white and black colorways.
The high quality photos from repair site iResQ claim to be of the internal flex cables bound for Apple's sixth-generation iPhone and much-rumored 7-inch iPad.
Side-by-sie comparison of alleged "iPad mini" (left) and next-gen iPhone (right) flex cables. | Source: iResQ
Of note are the white and black dock connector and headphone jack surroundings, which give clues that Apple is planning on releasing both black and white versions of the smaller iPad on launch. The move isn't surprising given all of the company's iDevices are offered in at least those two colors.
Clearly seen in one of the new high-resolution images is a white version of the next-generation iPhone's 9-pin dock connector. AppleInsider recently reported the 8 gold pins seen on the part will work in conjunction with the surrounding metal shell, which will also acts as a contact, bringing the total count of contacts up to nine. According to sources, the new layout will enhance data throughput while bringing down the size of the part by some 60 percent.
Also of interest is the headphone jack location, which now resides very close to the 9-pin connector on both flex cables, offering further evidence that Apple is revamping the plug's positioning to the bottom of the devices much like the iPod touch. Currently, the iPhone 4S and New iPad have headphone jacks located at the top of the unit.