Apple's new iPhone expected to be 18% thinner than iPhone 4S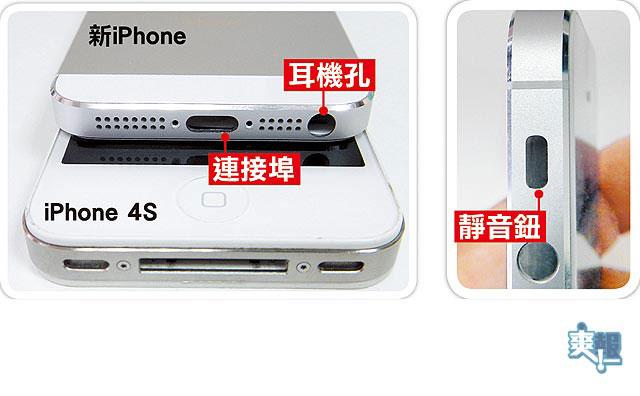 AppleInsider may earn an affiliate commission on purchases made through links on our site.
A significant redesign of Apple's iPhone due this September is not only expected to yield a display with with roughly 30 percent more real estate but an overall design that's nearly one fifth thinner than the current iPhone 4S.
Taiwanese Apple rumor site Apple.pro has published scans of an a article that originally ran in the paper edition of the Chinese-language Apple Daily, in which the publication took measurements of one of the many leaked enclosures believed to represent genuine pre-production parts for the so-called iPhone 5.
Measuring 58.47mm wide, 123.83mm long and 7.6mm thick, the enclosure is approximately 18% thinner than the 9.3mm thick iPhone 4S. It's believed that Apple has been able to achieve the reduction via a series of modifications, including:
relocation of the headphone jack to the base of the unit;
inclusion of a new nano-SIM tray comprising 40% less space than the current Micro-SIM tray in the iPhone 4S;
a general reduction in the size of several internal components due to broader industry advancements.
The changes are expected to deliver the thinnest iPhone yet, though Apple will still fall short of reclaiming the title of the world's thinnest smartphone it achieved with the inaugural iPhone back in 2007. Though the uniformity of several rival smartphones has made pin-pointing the thinnest smartphone a topic of debate, Chinese manufacturer Oppo is currently believed to hold the title with its 6.65mm thick Oppo Finder.
A so-called iPhone 5 shell sitting atop an iPhone 4S | Source: SharpDaily
It should be noted that the dimensions for the new iPhone reported by Apple Daily's aren't entirely new, and instead serve as further support of measurements that originally surfaced in June from a set of apparently leaked Apple schematics.
Apple is expected to introduce its new iPhone on September 12th during a media event in California.