Apple brings online Specialist chat support to UK, Germany, more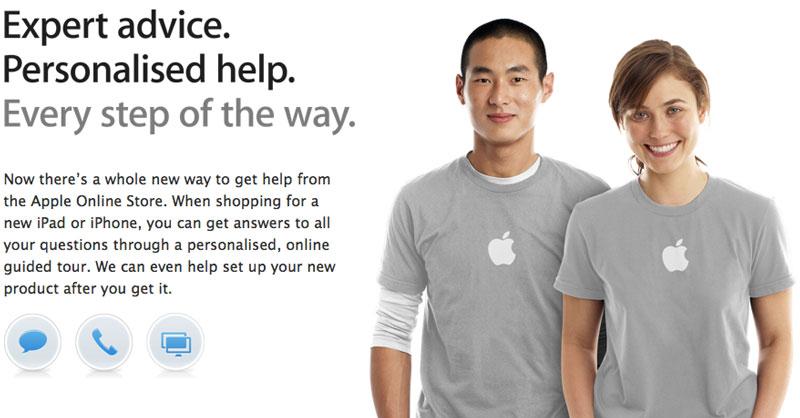 Following an extended overnight period of downtime, Apple's online store returned on Wednesday with live online chat with company Specialists in four new countries.
Customers in the U.K., Germany, Spain and Brazil can now chat with a trained specialist about the iPhone and iPad, according to Pocket-lint. Company employees will help customers make the purchase that is right for them, and even help them set up features such as e-mail and iCloud backups once they receive their iOS device.
In addition to a regular text chat, customers in the four new countries can also take part in a guided tour where an Apple Specialist can share their computer screen to show information to the customer.
"Our Specialists will take the time to understand your needs and answer all your questions," Apple's website reads. "We won't work on commission, so we care only about making sure you're completely satisfied with your purchase."
The new online Specialist help with screen sharing is unique to the four countries where it launched on Wednesday. The service is not available in the U.S., where a majority of Apple's brick-and-mortar retail stores are located.
Apple's expanded online support comes as a new survey revealed that the company's helpful employee assistance helps to drive product sales. The NPD Group found that nearly 60 percent of customers who had an experience with Apple's technical support said it made them more likely to purchase another Apple product.