Amazon won't unveil larger Kindle Fire next week, report says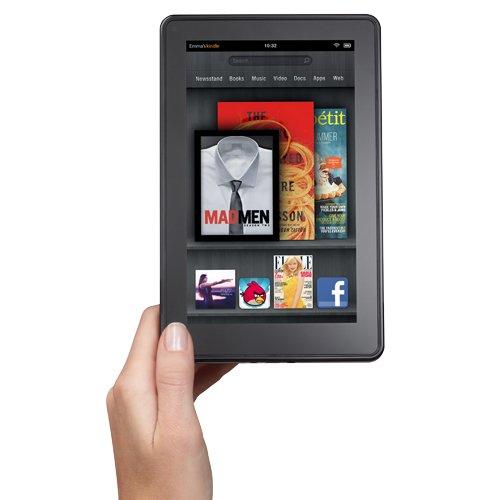 AppleInsider may earn an affiliate commission on purchases made through links on our site.
Countering recent rumors, a report on Friday claims Amazon won't be taking the wraps off a new larger-screened Kindle Fire at its upcoming media event next week, a device some speculated the company would announce as a challenge to Apple's iPad.
According to a person who has allegedly seen the products, only two new 7-inch Kindle Fire models will be introduced next week, contradicting previous reports that claimed Amazon would likely debut a 10-inch tablet, reports CNET.
While a larger Kindle Fire may still be in the works, the source says Amazon is sticking with the 7-inch form factor and will announce two new models next week, including a slightly reworked version of the existing tablet. The decision is thought to be a defensive move in response to a growing small form factor tablet market, with new devices like Google's Nexus 7 offering stiff competition to Amazon's device. While only speculation, the specter of Apple's own offering may have also been a deciding factor in holding off on a larger Kindle Fire.
The source claims an upgraded Kindle Fire will be introduced next week with a new UI and lower price point. Alongside the slightly revamped original, a new "higher-end" model will be unveiled, and is said to sport more storage, a faster processor, a camera, physical volume controls and an HDMI port.
Amazon's current generation Kindle Fire. | Source: Amazon
When Amazon first launched its tablet in September 2011, the reasonably-priced device enjoyed strong initial sales, but demand ultimately collapsed on reportedly low customer satisfaction.
Amazon issued a press release on Thursday saying the current Kindle Fire commands 22 percent of the U.S. tablet market, however the company didn't back up the claims with specific sales numbers or reveal how it calculated marketshare. In the same announcement, Amazon noted the tablet was out of stock, signaling the debut of an imminent new product launch.