'iPhone 5' launch will mark end of Apple's iPhone 3GS - rumor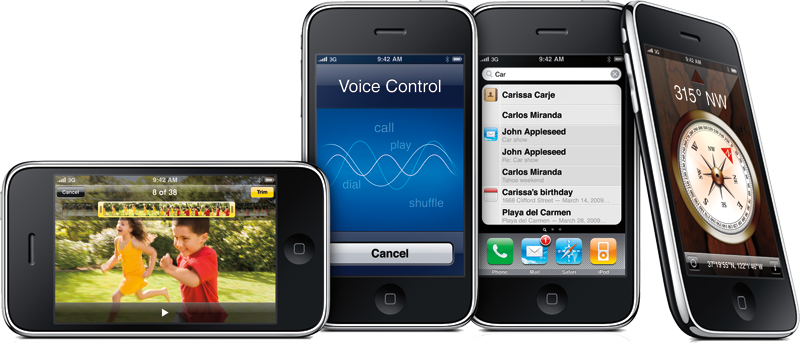 The arrival of a new iPhone model will push existing models down to lower price points, while the iPhone 3GS will no longer be offered by Apple, according to a new report.
Citing anonymous sources "close to retailers," The Telegraph reported on Thursday that after more than three years on the market, Apple will finally retire the iPhone 3GS with next week's media event. Taking its place as Apple's free on-contract handset will be the iPhone 4, first released in 2010.
The new "iPhone 5" will reportedly be available in three capacities, while an 8-gigabyte iPhone 4S is also expected to be introduced, replacing the iPhone 4 at the $100 price point.
The details align with Apple's current pricing structure, in which the company sells a smaller 8-gigabyte version of last year's handset for $100. Beginning in 2011, Apple also kept around the iPhone 3GS as a free on-contract phone to court more entry-level buyers.
If Apple does decide to stop selling the iPhone 3GS, recent buyers of the handset won't be left behind. The forthcoming release of iOS 6 will be available on the iPhone 3GS, though some features, such as turn-by-turn navigation, require a newer version of the iPhone.
Earlier this year, one analyst predicted that Apple will not outright kill the iPhone 3GS. Instead, Peter Misek with Jefferies suggested that Apple plans to continue selling the iPhone 3GS only in developing markets. There it was said Apple could expand sales by offering the 2009 smartphone for under $300 with no contract.
Another analyst, Gene Munster with Piper Jaffray, also expects that Apple will offer a $200 unsubsidized iPhone in 2013. Currently, the 8-gigabyte iPhone 3GS is available for purchase without a contract for $375.