New iPod touch expected to have 1136x640 display, 32nm A5 chip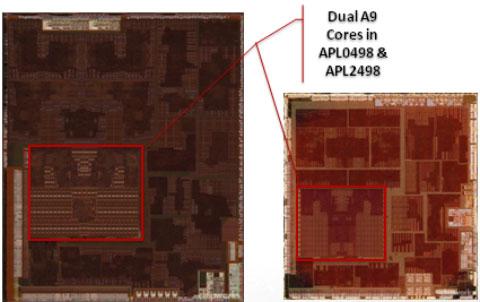 Apple is reportedly prepared to launch a new iPod touch with a 1,136-by-640-pixel display running an S5L8942X processor that will be less powerful than the S5L8950X CPU in the next iPhone.
The details were published on Tuesday by Will Strafach, otherwise known as "Chronic." He revealed that the new iPod, identified in software as "iPod5,1," is known internally at Apple by its code name "N78AP."
In July, analyst Ming-Chi Kuo with KGI Securities said he expected the new iPod touch to feature components from existing iOS products, such as the A5 processor currently found in the iPhone 4S. The S5L8942X code name aligns with the updated 32-nanometer A5 chip found in the currently available iPad 2 as well as the Apple TV.
The smaller iPad 2 A5 CPU, which debuted in March, was viewed as a test by Apple in utilizing Samsung's 32-nanometer chipmaking process. Hardware testing done after the release of the revised iPad 2 found that the more efficient chip improved battery life by as much as 16 percent.
The 32-nanometer A5 chip in the Apple TV is slightly different from the one found in the iPad 2. It has one core disabled, allowing it to run without a thermal pad even as it outputs high-definition 1080p video.
The details suggest that the new iPod touch will feature a new system-on-a-chip that is slower than the processor that is rumored to appear in Apple's so-called "iPhone 5." Some reports have claimed the next iPhone will feature a new chip branded as the "A6."
Chronic also posted on Twitter, but quickly deleted from his account, claims that the new iPhone 5 and iPod touch will both include built-in support for panorama photos. He since indicated that he removed the information because he was under the impression it was already publicly known.
The updated iPod touch and the new iPhone are both expected to be redesigned with a new, taller 4-inch Retina display. They are just two of a number of new products Apple is expected to launch this fall, including a smaller iPad with a 7.85-inch display.