NYT: iOS Maps another internet services blunder for Apple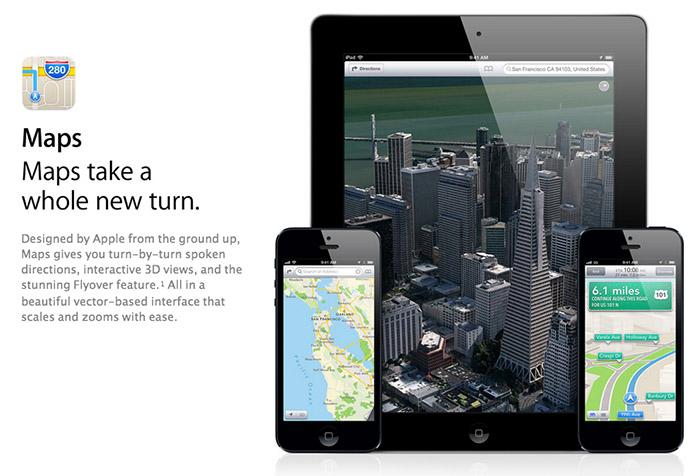 AppleInsider is supported by its audience and may earn commission as an Amazon Associate and affiliate partner on qualifying purchases. These affiliate partnerships do not influence our editorial content.
A New York Times report on Friday says Apple's new iOS Maps app and corresponding service is another casualty of the company's lack of focus in offering reliable internet-based services, and reveals the original iPhone wasn't planned to have mapping software until mere weeks before its debut.
The publication cites a former Apple iPhone software engineer familiar with the matter who said late Apple cofounder Steve Jobs requested a mapping solution be included with the original iPhone "just weeks" before it was scheduled to be unveiled in 2007, alluding that the service was more of an afterthought than a planned feature.
According to the source, two engineers were tasked with creating a maps app for the original iPhone's presentation and the company ultimately struck a deal with Google to use the internet search giant's mapping data.
Executives at Apple were reportedly surprised by the popularity of the Google Maps-powered app, and quickly became leery of the large amounts of user metrics data Google now had access to, said an unnamed former Apple executive.
The anecdote serves to paint a larger picture of Apple's reported lack of attention to building internet services that match the level of polish seen in its hardware. The Times claims "numerous interviews" with former Apple employees "made it clear that Mr. Jobs and other executives rarely paid as much attention to Internet services as they did to the devices for which Apple is best known."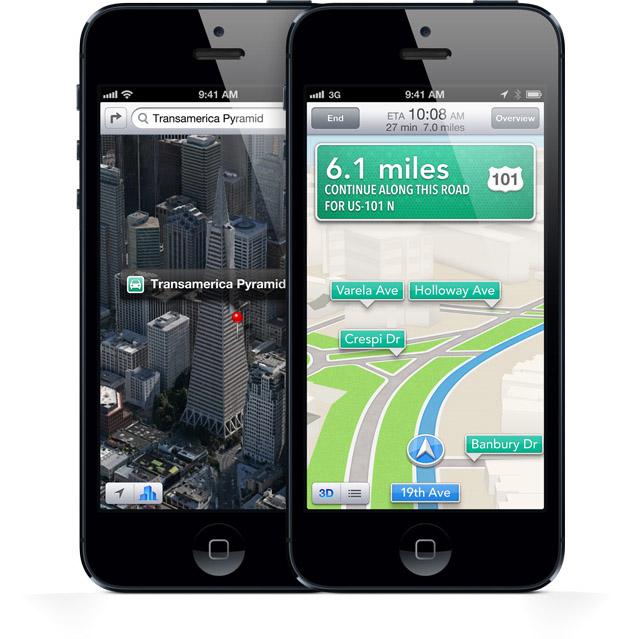 Citing various Apple attempts at such services, including the much-maligned MobileMe launch and now-defunct Ping social music network, the publication noted an apparent inability to make an internet-based product that worked.
"I always felt if you had to name an Achilles' heel at Apple, it's Internet services," said former Apple product designer Andrew Borovsky, who previously worked on MobileMe. "It's clearly an issue."
Creating an internet service from the ground up is no easy task, even for a company as large as Apple which had already seen success with iTunes. Former Apple executives claim the disappointing performance of MobileMe was a "symptom of a lack of appreciation" by company execs, including Jobs, of the difference between an online service and an online store. Tantamount to the arguable lack of foresight was the iPhone maker's secrecy, which wouldn't allow services like MobileMe to be thoroughly vetted before launch.
As for the new iOS Maps app, another former executive said colleagues still with Apple are "embarrassed by it," claiming the current problems are due to the merging of map data coming from a variety of sources. Some of this data is said to be flawed.
Apple CEO Tim Cook on Friday apologized to customers dissatisfied with Maps in iOS 6, trying to stem the flood of criticism targeting the new app's shortcomings.
"I think there's a bigger question of whether hardware companies can be services companies," said Leslie Grandy, a former Apple manager responsible for the Online Apple Store.
It appears Apple has little time to rectify the situation, the publication said, as smartphones become increasingly reliant on internet service, an area where Android maker Google has the "home-turf advantage."