Apple named No. 2 global brand, "top riser" for 2012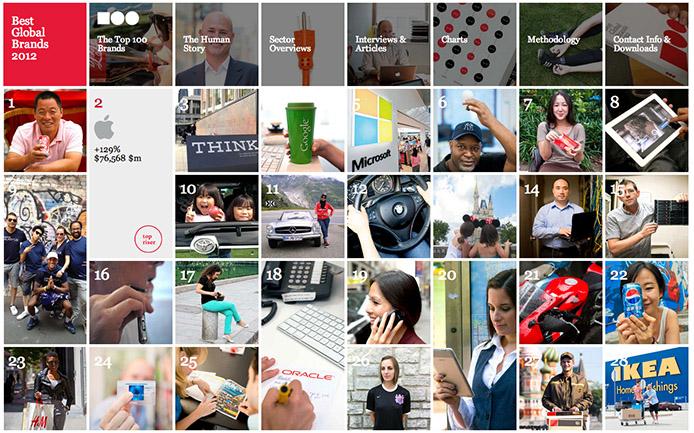 Brand consultancy firm Interbrand on Tuesday released its annual "Best Global Brands" study for 2012, and found Apple had the second-best brand value behind reigning champion Coca-Cola.
According to Interbrand, Apple's brand value increased 129 percent to reach an estimated $76.5 billion, the most growth shown by any of the top 100 companies on the global list. In determining value, the firm measures financial performance of branded products or services, the role of brand in the purchase decision process and the overall strength of the brand.
Apple leap-frogged over other huge corporations to take the No. 2 spot behind Coca-Cola after an eighth place finish in 2011. The company's brand value beat out Intel, McDonald's, GE, Google, Microsoft and IBM all in the past year.
The results are even more significant has enjoyed a meteoric rise to become the report's second most valuable brand in the world, jumping 18 spots since 2009.
Although the iPhone maker didn't take the top spot, it outperformed smartphone rival Google, which placed fourth after rising 26 percent to end with a value of $69.7 billion. Rounding out the top five global brands was IBM's $75.5 billion in third and Microsoft's $57.8 billion in fifth. The Windows maker was the only top-ten company to have lost ground in 2012, having dropped two percent from a year ago.