Apple now building 'iPad mini,' WSJ says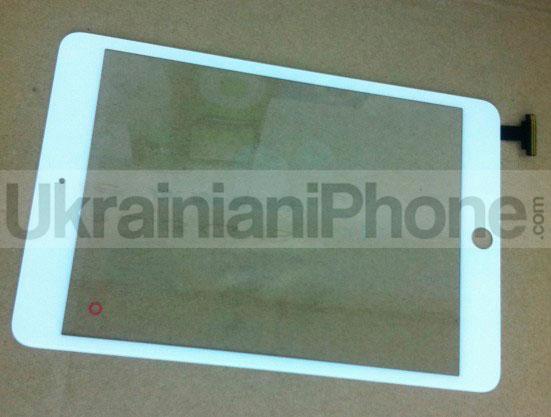 Apple has begun production of a smaller iPad with a 7.85-inch LCD display ahead of a forthcoming launch, The Wall Street Journal reported on Wednesday.
The report, citing people with knowledge of the situation, said that Asian component suppliers have initiated production. It said the new, smaller iPad will feature a display with a lower resolution than the new iPad, which features a 9.7-inch Retina display.
Citing two individuals specifically, the report said that mass production of LCD displays for the smaller iPad began last month. Both LG Display Co. and AU Optronics Corp. are said to be building screens for the new device.
The news comes as alleged parts from Apple's so-called "iPad mini" leaked online on Tuesday. They showed black and white designs, suggesting the device will come in two colors, and a space for a nano-SIM tray, implying at least one version of the device will offer cellular data connectivity.
Another picture of the back of the device showed an Apple logo and the name "iPad" in a manner identical to the full-sized model. There was no indication that the device would have the name "iPad mini" or "iPad Air" emblazoned on the back.
The device was also shown to have a thinner bezel on the sides than the full-size iPad. The new design could allow the device to be more easily held with one hand.
Wednesday's report gave no indication that production of the iPad mini is underway anywhere but Asia. One report this week claimed that production of the device is now underway in Brazil.
News of the iPad mini has picked up considerable steam this week, as Apple is expected to hold an event in October to unveil the device. Yet another report issued on Tuesday claimed that AU Optronics is building iPad mini screens ahead of an expected November product launch, presumably following an October media event unveiling.