Mossberg: Google to announce Street View for Google Maps web app on Thursday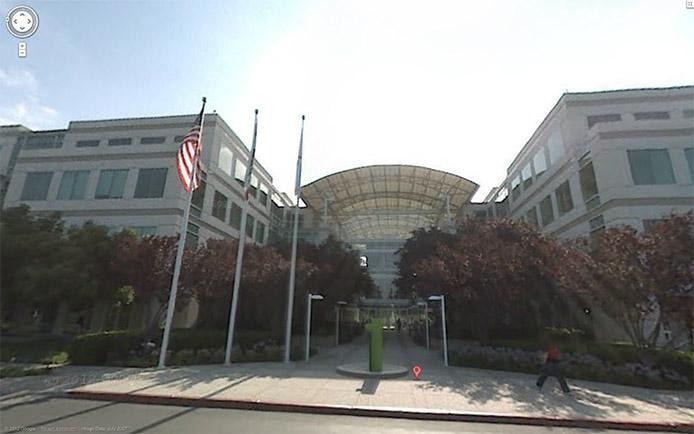 In a report on Tuesday, The Wall Street Journal's Walt Mossberg revealed that Google plans to announce Street View integration to the web version of Google Maps, effectively bringing support for the feature to iOS 6 devices.
Following the introduction of the iOS 6 Maps app, a flood of complaints regarding "missing" features and incorrect data prompted many users to seek other mapping solutions, including calls for the return of a standalone Google Maps app.
One of the main gripes with iOS Maps is the lack of Street View, the Google Maps-exclusive that offers users 360-degree street-level photographic views of thousands of locations around the world.
While iPhone 5 or iDevice users who upgraded to Apple's newest mobile operating system still have access to the internet-based version of Google's mapping service, the web app does not yet support Street View. The internet search giant spent years, along with millions of dollars, in building the feature that was included in all versions of the Google Maps-powered iOS app up until the release of iOS 6.
According to Mossberg, however, Google is planning to add Street View to the mobile web version of Google Maps on Thursday, possibly as a stopgap while the company works on a true standalone iOS app.
In fact, Google plans to announce on Thursday that it is adding its popular Street View feature, missing from Apple's maps, to the Web version of Google Maps accessed from the iPhone and iPad. I tested this addition, which displays 360-degree photographic street views of selected locations, and interior photographic views of certain businesses, using sample links Google sent me. These links worked well, allowing me to see the locations and pan around with a finger.
Google Chairman Eric Schmidt said in September that no standalone mapping app has been submitted to Apple's App Store, and declined to elaborate on the company's future plans regarding and iOS version of Google Maps. Such an app is believed to be in the works, however, as Google wants to keep a strong presence on Apple's mobile platform, evidenced in the recent introduction of a standalone YouTube app.