Apple 'iPad mini' to be Wi-Fi only, report says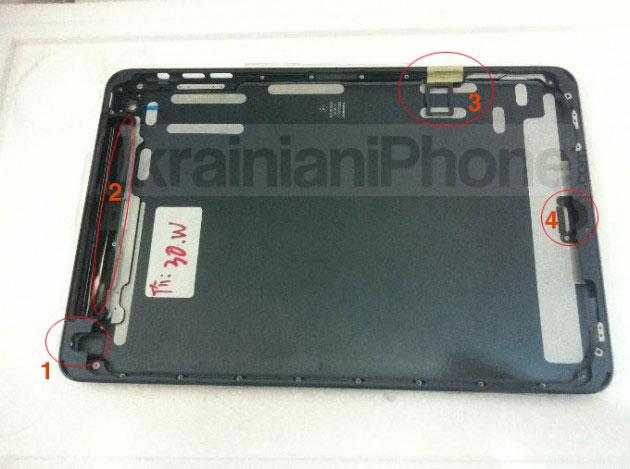 AppleInsider may earn an affiliate commission on purchases made through links on our site.
Coming on the heels of a rumored production stoppage of cases designed for Apple's rumored 7.85-inch tablet, a separate report from the UK claims the so-called "iPad mini" will ship without cellular data capabilites.
Citing industry sources, The Guardian on Tuesday reported that the purported small form factor iPad will not be offered in a 3G-capable version, countering multiple pictures of "leaked" parts clearly showing the tell-tale black plastic RF window implemented on Apple's cellular-connected tablets.
The move is said to be a cost-saving measure as 3G wireless connectivity would require an additional up-front cost in added cellular components, as well as a monthly fee for data access.
Although speculation, it seems highly suspect that Apple would deny users of the "lower-end" tablet the option of cellular connectivity, though it remains to be seen how the company plans to market the device.
The same sources also told the publication that Apple is likely to release an updated version of the third-generation iPad, which will adopt the iPhone 5's baseband chip to offer support for the UK's Everything Everywhere 4G network. Apple's new Lightning connector is also likely to be added to the full-sized iPad, these people said, further expanding the new plug's implementation across the company's mobile device lines.
Also said to be coming in the refreshed 9.7-inch iPad is an iteration of Apple's A6 system on a chip, which made its debut in the iPhone 5 last month. It was reported last week that an unknown iPad running an A6 series processor was found in a developer's access logs, possibly pointing to internal testing of the purported device.