Apple reportedly knew of iOS Maps troubles well before launch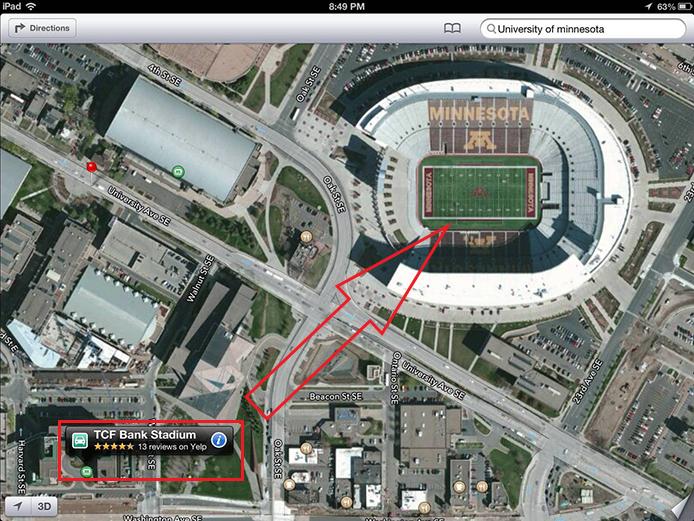 Six iOS app developers claim they warned Apple of inadequacies found in iOS Maps shortly after receiving the first pre-release version in June, giving the company months of lead time to fix the apparent problems before the app debuted in iOS 6.
The developers, who spoke to CNET under terms of anonymity, all have active apps that rely on Apple's mapping assets to function, and said they filed bug reports, sent e-mails, and posted issues to private message boards regarding the Maps problems.
"During the beta period I filed bug reports with Apple's Radar system (notorious for being ignored), posted on the forums several times, and e-mailed multiple people within Apple's MapKit team to voice our concerns," said one developer.
Apple issued four pre-release versions of Maps before finally launching the product for public consumption in September, but the sources say not much was done to fix the glaring problems which were bemoaned by consumers and pundits alike. All six developers said a number of issues like incorrect location data, cloud-covered areas, and sparsely detailed maps were well-documented, but Apple chose to ship the app as is.
"I posted at least one doomsayer rant after each (developer) beta, and I wasn't alone," another developer said. "The mood amongst the developers seemed to be that the maps were so shockingly bad that reporting individual problems was futile. What was needed wasn't so much an interface for reporting a single point as incorrect, but for selecting an entire region and saying 'all of this — it's wrong.'"
One developer noted he was able to contact an Apple employee, who said a particular issue was "well understood," adding that the person was filing their mapping complaints correctly. However, the developer went on to say that Apple failed to release updates to bug reports and left them largely in the dark when it came to dealing with the ongoing problems.
"This has been a frustrating experience for us and we don't care where the imagery comes from, we just would like our customers to be able to have the same experience within our app when they update from iOS 5 to iOS 6," the developer said. "Instead the OS upgrade broke some of the features we built within our application despite being told that only the imagery would be swapped out."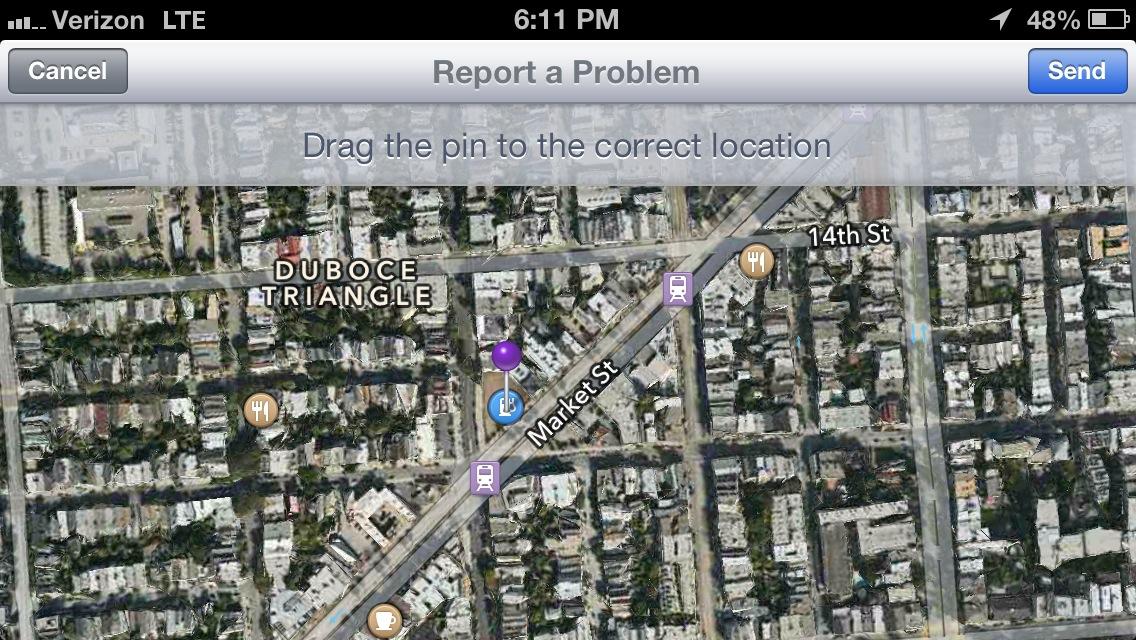 iOS Maps replaced the long-lived Google Maps-powered iOS app found on all versions of Apple's mobile operating system since the iPhone 3G, though many complained the new service lacked the detail and features seen in the defunct Maps app. Perhaps the most critical feature missing in Apple's service is Google's Street View, which allows users to view 360-degree photos of a specific location. Last week, however, Google rolled out a stripped-down version of the feature in its web app.
There are numerous conflcting theories as to why the company chose to use its own proprietary service when it still had one year left on its contract with Google Maps, from pushing the Android maker off iOS to disagreements over free turn-by-turn directions. However, it is widely agreed that iOS Maps wasn't up to the usual polish users have come to expect from an Apple product.
The Maps fiasco prompted Apple CEO Tim Cook to issue a letter of apology to frustrated consumers, in which the executive promised the app to get better over time.
It appears that Apple is working to fix many of the glaring issues, especially those in the Google Street View alternative dubbed "Flyover," however it remains to be seen how long it will take for Maps to be on par with rival mapping services.