Purported 'iPad mini' display has same aspect ratio as full-size iPad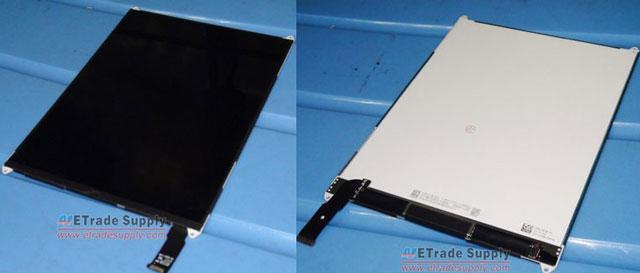 New photos claiming to show a display panel for Apple's so-called "iPad mini," with an aspect ratio identical to the screen on Apple's traditional iPad.
Pictures of the component were published on Wednesday by ETrade Supply (via Nowhereelse.fr). The display panel measures nearly 8 inches across diagonally, and is 162 millimeters long, 124 millimeters wide.
While the resolution of the screen cannot be determined from the component, earlier rumors had suggested the display will be 1,024 by 768 pixels. That's the same resolution as the iPad 2, which would allow applications designed for the iPad to run natively on the iPad mini without modification.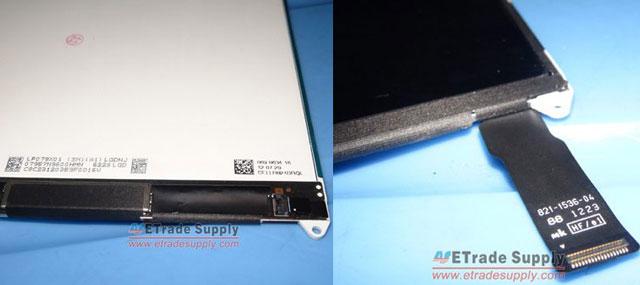 Some recent iPad mini mockups had prompted speculation that the device could have a 16-to-9 ratio closer to that of the newly released iPhone 5. But the panel pictured on Wednesday has a 4-to-3 aspect ratio, matching that of the 9.7-inch iPad.
iPad mini mockups may appear to have a slightly longer display because they show a device with a thinner bezel to the left and right of the screen when held in portrait mode. It's expected that Apple's new iPad will have a thinner bezel to allow it to be held more easily with one hand.
Also included among the pictures is a battery claimed to be from Apple's iPad mini. The model number listed is "A1445," and it's rated as 3.72V, 16.7Whr, and 4490mAh.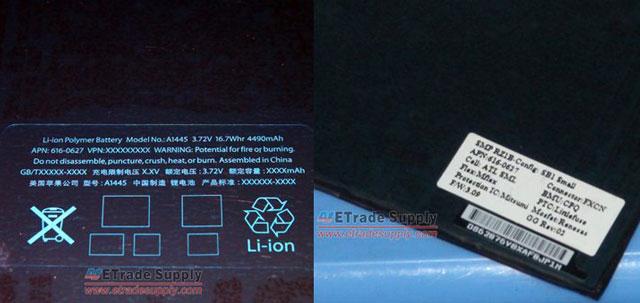 The latest battery picture is joined by a previous leak that surfaced over the weekend, showing the same 16.7 watt-hour battery. The purported iPad mini part suggests Apple's battery will offer more energy than the cells found in Google's Nexus 7 and Amazon's Kindle Fire HD.
Apple is set to hold an event next Tuesday, Oct. 23, where it is expected to unveil the iPad mini. Invitations sent to members of the press this week promised that the company has "a little more to show you."