iPhone 5 to launch in South Korea, Brazil & dozens more countries in December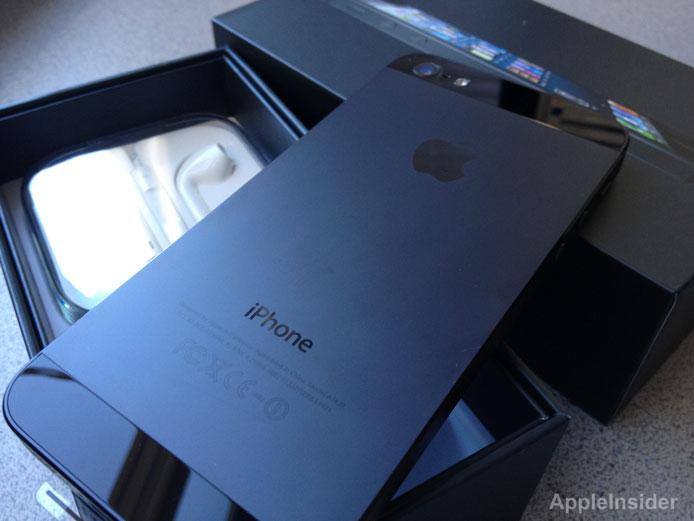 AppleInsider may earn an affiliate commission on purchases made through links on our site.
Apple on Monday announced that the iPhone 5 will debut in more than 50 countries this month, including South Korea on Friday, Dec. 7, with Russia, Brazil and Taiwan to follow a week later.
Those additional countries that will gain access to Apple's latest smartphone include China, which Apple announced last week will have the iPhone 5 launch on Dec. 14. The dozens of new countries will join 47 countries where the iPhone 5 is already available for sale.
The full list of countries set to gain the iPhone 5 on Friday, Dec. 14 are: Albania, Antigua and Barbuda, Armenia, Bahamas, Bahrain, Bolivia, Brazil, Chile, China, Costa Rica, Cyprus, Ecuador, Grenada, Indonesia, Israel, Jamaica, Jordan, Kuwait, Macedonia, Malaysia, Moldova, Montenegro, Panama, Paraguay, Philippines, Qatar, Russia, Saudi Arabia, South Africa, Taiwan, Turkey, United Arab Emirates and Venezuela.
iPhone 5 will also be available on Friday, December 21 in Barbados, Botswana, Cameroon, Central African Republic, Egypt, Guinea, Ivory Coast, Kenya, Madagascar, Mali, Mauritius, Morocco, Niger, Senegal, St. Kitts, St. Lucia, St.Vincent & the Grenadines, Tunisia, Uganda, and Vietnam.
Monday's announcement also confirms an earlier report that claimed Apple would launch the iPhone 5 in Taiwan on Dec. 14. It was said that all major Taiwanese carriers would begin accepting preorders a week prior.
International expansion of the iPhone 5 comes as Apple has begun to catch up with supply in countries such as the U.S., where the handset launched in September. Last week, Apple also began selling an unlocked version of the iPhone 5 through its online store in America.