T-Mobile USA announces deal to begin selling Apple products in 2013

AppleInsider is supported by its audience and may earn commission as an Amazon Associate and affiliate partner on qualifying purchases. These affiliate partnerships do not influence our editorial content.
T-Mobile has announced it has inked a deal with Apple to begin selling products in America next year, presumably including both the iPhone and iPad.
The announcement came as part of a press release by the carrier's parent company, Deutsche Telekom, on Thursday. The release declined to mention specific products, but Apple's iPhone and iPad lineup are the only cellular-capable devices offered by the company.
"T-Mobile USA has entered into an agreement with Apple to bring products to market together in 2013," the release said.
T-Mobile is the fourth-largest carrier in the U.S., but despite its size, it has not offered Apple's iPhone to date. And yet many smaller, regional carriers already offer the iPhone through partnerships with Apple, which T-Mobile has admitted contributed to its woes in America.
"Following on from the preceding steps such as the spectrum swap with Verizon, the towers deal with Crown Castle and the transaction with MetroPCS that we have announced, we have now added the final piece to the jigsaw to boost the competitiveness of T-Mobile USA sustainably," said René Obermann, CEO of Deutsche Telekom.
Though the iPhone is not officially available through T-Mobile, the carrier is said to have more than 1.5 million active unlocked handsets on its network. Many of those handsets operate at wireless data speeds slower than 3G because of technical limitations with T-Mobile's network.
To address that issue, T-Mobile has begun widening its 4G HSPA+ network in major metropolitan areas across the U.S., offering users of unlocked iPhones the ability to access high-speed data on its network.
The main reason T-Mobile has not offered the iPhone is because its network's frequency band is incompatible with current versions of the iPhone. While the iPhone can place calls on T-Mobile's network, it cannot connect to the carrier's unique high-speed 3G frequency.
That's begun to change as the carrier has transitioned its service to the 1900 MHz GSM band. That's the same frequency used by AT&T, and is compatible with existing iPhone models.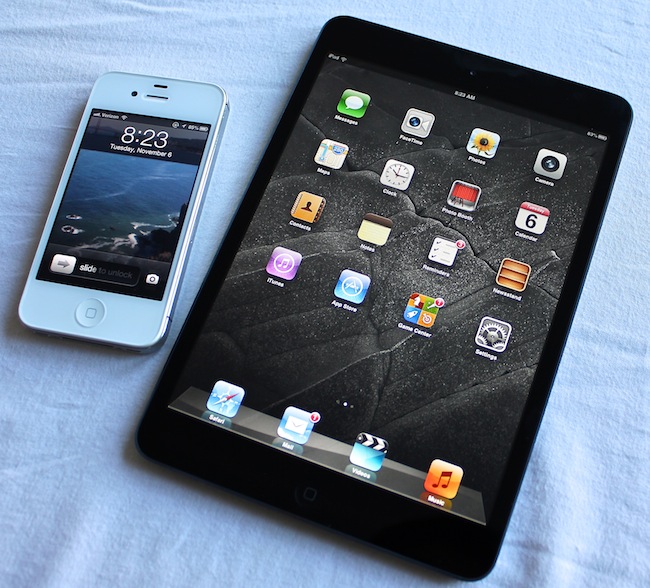 T-Mobile has publicly admitted that the lack of Apple's iPhone in its smartphone lineup has hurt the carrier and caused customers to leave. The carrier has about 33 million subscribers in the U.S., placing it behind Sprint, AT&T and Verizon in terms of size.
However, T-Mobile is set to grow next year thanks to a planned merger with MetroPCS — the fifth-largest carrier in America, and another provider that does not have access to Apple's iPhone. T-Mobile and AT&T previously attempted to merge, but that deal was pulled when it became clear the Federal Communications Commission would block the agreement.
The terms of the attempted merger between AT&T and T-Mobile deemed that AT&T would give T-Mobile $1 billion worth of wireless spectrum in the 1900MHz range if the deal fell through. That spectrum exchange is now likely key to the announced agreement between T-Mobile and Apple.