Penguin to settle e-book price fixing allegations with DoJ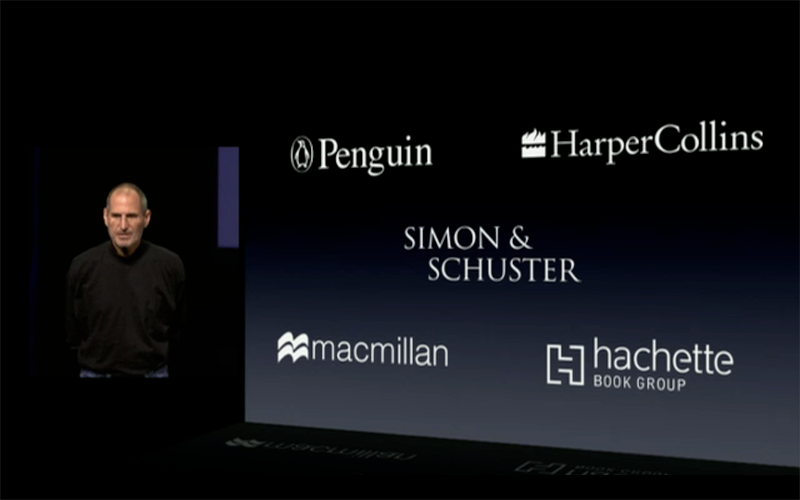 Book publisher Penguin on Tuesday proposed a settlement with the U.S. Department of Justice regarding an ongoing antitrust investigation related to e-book price fixing, which leaves only Apple and Macmillan as remaining defendants.
The U.S. Justice Department confirmed in a statement that the Pearson Plc.-owned Penguin Group has proposed and filed a settlement in New York District Court which, if approved, would bring an end to the publisher's role in the antitrust lawsuit filed by the department in April. Under the agreement's terms, Penguin would end its current dealings with any e-book seller, including Apple, and will be barred for two years from signing deals with resellers which limit promotions or discounts.
In the civil suit, the DoJ accused five publishers and Apple over alleged e-book price-setting in the iBooks digital bookstore. Three of the publishing houses, Hachette, HarperCollins and Simon & Schuster, settled almost immediately, leaving only Penguin, Macmillan and Apple as defendants. With Tuesday's proposed agreement, Apple and Macmillan will stand alone against the DoJ's allegations.
"Since the department's settlement with Hachette, HarperCollins and Simon & Schuster, consumers are already paying lower prices for the e-book versions of many of those publishers' new releases and bestsellers," said Chief of Staff and Counsel at the Department of Justice's Antitrust Division Jamillia Ferris. "If approved by the court, the proposed settlement with Penguin will be an important step toward undoing the harm caused by the publishers' anticompetitive conduct and restoring retail price competition so consumers can pay lower prices for Penguin's e-books."
At issue is the so-called agency model that Apple and its partner publishers used to set e-book prices in iBooks. Unlike Amazon's low-margin wholesale model, which lets retailers buy content in bulk and sell it at or below cost, the agency model allows publishers to set e-book pricing in a "most favored nations" agreement that forbids them from offering the same content to another reseller at a lower price. According to the DoJ, the model used by Apple and its partners falsely inflated the price of e-books.
The DoJ said it plans to move forward with litigation against Apple and Macmillan for "conspiring to raise e-book prices to consumers."
Tuesday's news comes just days after it was announced an identical European Union antitrust probe was officially terminated after Apple and four publishing houses agreed to loosen pricing restrictions on retailers for a period of two years.