Apple's reported 'Lightning only' MFi terms restrict combo adapters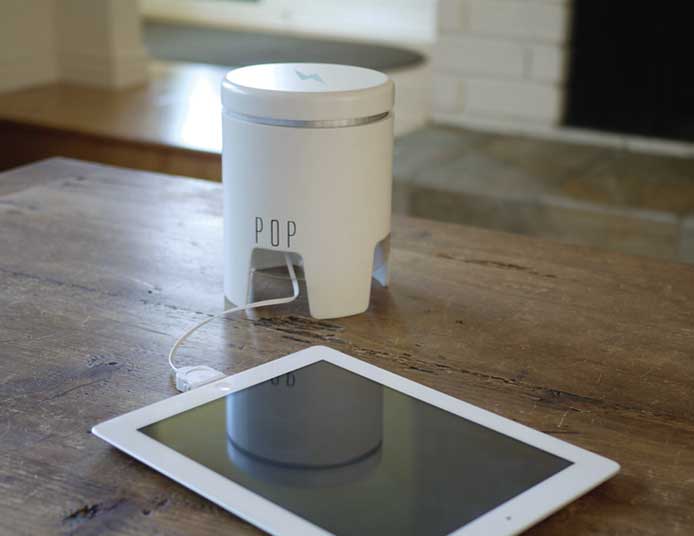 The death of a Kickstarter project that promised a charging device with support for Lightning, legacy 30-pin iDevice and micro-USB interconnects has shed light on Apple's strict Made for iPhone/iPad/iPod terms and conditions.
It was announced on Thursday that popular Kickstarter project POP, a mobile device charging system which surpassed its funding goal of $50,000 after 1,000 backers raised $139,170 in September, was officially canceled as Apple refused to approve the product as it uses Lightning alongside other interconnects.
In an update to its Kickstarter page, first reported by The Verge, POP creator and Edison Junior CEO James Siminoff said Apple effectively killed the project after he applied for permission to incorporate Lightning connectors in the charging unit. POP was funded before the release of the iPhone 5, which first introduced Lightning in October.
"After applying to Apple (which is now required for Lightning), we learned that they are no longer willing to approve a product that uses the Lightning charger alongside any other charger (including their own 30-pin – seriously)," said Siminoff in a Kickstarter update. "Just like that, POP could no longer fulfill its true promise."
The move to limit third-party accessories to be Lightning-only should come as no surprise as Apple has been steadfast in retaining control over the new I/O protocol.
Apple held a conference in November to hammer out guidelines for Lightning's implementation in third-party products, though much of the details resulting from the meeting have yet to be revealed.
Lighting-enabled accessories have been slow to market and have only recently been seeing release by companies like Belkin. Apple is in complete control of the the crucial pins and authentication hardware used in Lightning's connector, prohibiting companies from manufacturing the component without a license. A report in September outlined the high average sales price of parts used in the iPhone 5 and found Lightning represented the biggest jump in component ASP when compared to the iPhone 4S.
Unlike the legacy 30-pin adapters, Lightning is more complex to produce and thus carries a higher price tag. For example, the new connector features an authentication system, a patent of which was discovered by AppleInsider in October.
As for POP, Siminoff is now trying to find a way to refund the money paid by the 1,000 backers. Edison Junior will also have to eat the loss associated with credit card processing fees and possibly Kickstarter's five percent cut of total sales.