Rumor: Fifth-gen iPad to debut in March with iPad mini design cues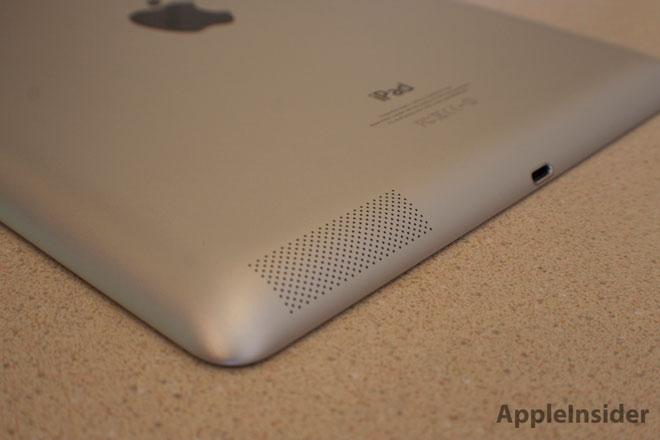 Apple is reportedly preparing a thinner, lighter fifth-generation iPad model ahead of a March unveiling, only five months after the most recent version was released in October, claims Japanese blog Mac Otakara.
Citing people familiar with the matter, Mac Otakara, which has a hit-and-miss record of predicting future Apple products, claims the 9.7-inch tablet will surface in March with a new look more in line with the iPad mini.
The exact dimensions of the purported iPad were not divulged by the source, but they did expect the tablet to be thinner and lighter than the current iteration. As with most Apple products, and those of OEMs in general, designs have been trending toward shrinking the device while cramming in as much technology as possible. With the third and fourth-generation iPad, however, the chassis was actually slightly thicker than its predecessor as more internal space was required to hold the circuitry that powers the unit's Retina display.
While the rumor fits with recent whispers that Apple may be moving to an aggressive half-year product refresh cycle, as seen with the fourth-generation iPad, the company has consistently worked with a year-long rotation for its iDevice lines since their respective introductions.
No mention was made of the 9.7-inch model's internal specifications, but the publication did note that an upgraded iPad mini is already in the works. The smaller tablet will reportedly fit an all-new 7.9-inch Retina display over hand-me-down innards like the A6X processor from the current full-size iPad. Separate reports have echoed the second-gen iPad mini rumors, though a prospective launch timeline has yet to be established.