Congrats to our iPad mini giveaway winners; thanks for sharing our iPhone app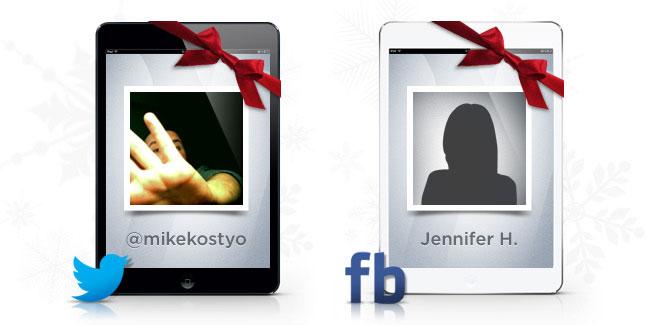 AppleInsider is pleased to announce the two winners of its recent iPad mini giveaway contest that asked participants to help spread the word about the new AppleInsider iPhone app through social networks.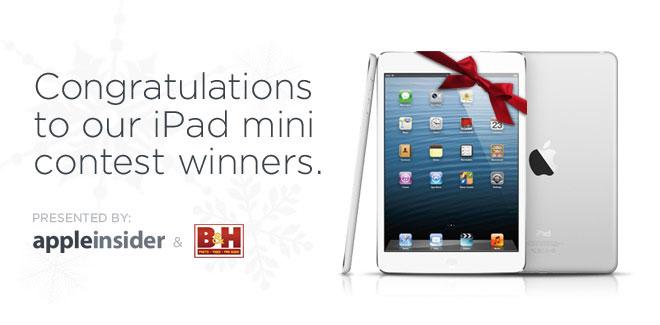 In the five days leading up to Christmas, AppleInsider teamed up with B&H Photo to offer free iPad minis to two lucky participants who helped spread the word about the release of our free iPhone app on Twitter and Facebook.
Yesterday we randomly selected the two winners: Mike Kostyo, a Chicago native and aspiring chef who recently relocated to Boston to further refine his culinary skills; and Jennifer H. a resident of Texas. (Jennifer, your privacy settings on Facebook prohibit us from communicating with you directly. Once you accept our friend request, we can obtain your shipping details and send an iPad mini your way).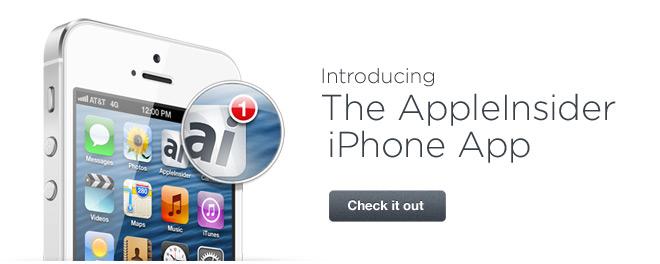 Thanks again to the thousands of readers who participated in the contest, and of course to our good friends at B&H and Crafted for making it all happen.