Home Depot abandoning BlackBerry platform in favor of Apple's iPhone and iOS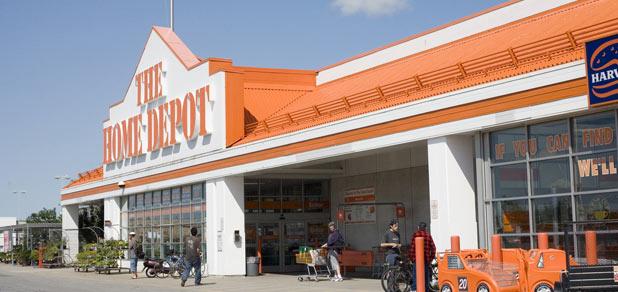 EXCLUSIVE: Home improvement retailer Home Depot plans to replace thousands of BlackBerry smartphones issued to its managerial and corporate staffers with versions of Apple's iPhone 4S, AppleInsider has learned.
National chain Home Depot will abandon BlackBerry phones in favor of Apple's iPhone (image via Home Depot)
People familiar with the big-box retailer's plans said the company has already begun the process of abandoning the Blackberry platform for Apple's iOS, specifically for store managers and all corporate level employees.
A representative for the home improvement chain confirmed the news to AppleInsider, saying the move will displace roughly 10,000 Blackberry smartphones.
"We are replacing our current base of BlackBerry technology with iPhones," the representative said, clarifying that the move applies only to store managers, district managers, other corporate-level staffers, and field ops.
"We are replacing our current base of BlackBerry technology with iPhones," a representative for Home Depot confirmed.The initiative will not yet impact the approximately 60,000 rugged Motorola smartphones (34,000+ so-called "First Phones" and 25,000+ "First Phone Jrs") used by store employees. Those devices will remain in operation on retail store floors for mobile point-of-sale, analytical, walkie-talkie, and traditional telephony purposes.
As of the third quarter of 2012, the Atlanta, Georgia-based corporation operated some 2,252 retail stores across the United States, Canada, China, and Mexico, making it the world's world's largest home improvement specialty retailer. Managers at those stores will see their current BlackBerry handsets replaced with iPhones in the coming weeks, according to those familiar with the matter.
Home Depot, which is also the fifth largest retailer in the world, earning $947 million in profit on $18.13 billion in revenue in its most recently reported quarter, is the latest in a series of corporate and regulatory heavyweights to dump the BlackBerry platform that once served as the de facto standard in mobile enterprise technology.