Nike snubs Android users, says mobile FuelBand app to remain exclusive to Apple's iOS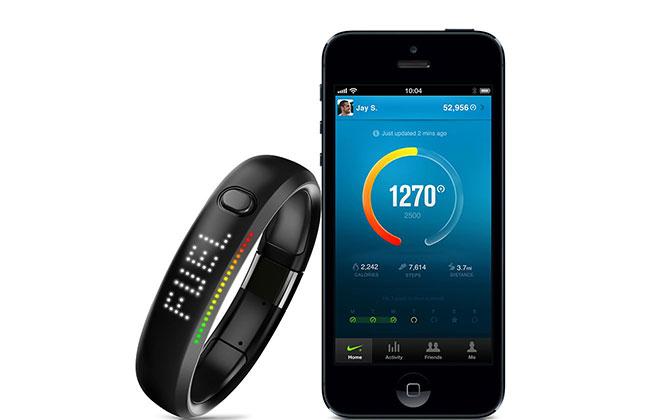 Nike on Sunday revealed that it is not working on bringing its iOS-exclusive Nike+ FuelBand fitness monitoring app to Google's Android platform, disappointing some Android fans and seemingly reversing a position the company took last year.
In a tweet from @NikeSupport, the company said on Sunday that "right now, we're focused on iOS and web. We're not working on an Android app."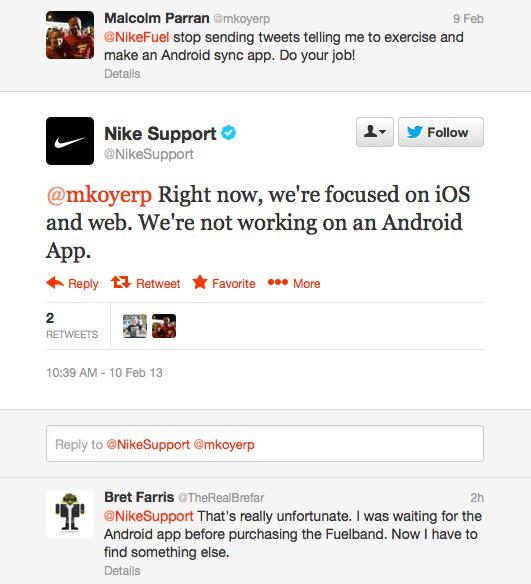 As Droid Life pointed out, previous Nike tweets from March of 2012 indicated that the company would be rolling out an Android app by the summer of 2012. Nike gave no reason for the delay or cancellation of its Android app.
Nike public relations department released a statement saying that "to deliver the best experience for all Nike+ FuelBand users, we are focusing on the FuelBand experience across iOS and nikeplus.com, where you can sync your activity, set new goals, and connect with friends. At this time, we are not working on an Android version of the mobile app."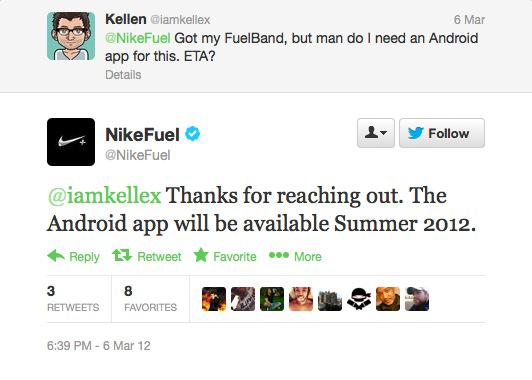 The initial tweet has sparked some indignation from a number of Android fans, who claim they were led to believe that an Android app was forthcoming. @NikeSupport has been encouraging those fans to sync all of their data with nikeplus.com on their computers, as the website does not need an app to work.
While Nike gave no explanation behind its decision to apparently abandon its Android app project, it may be that the platform's fragmentation remains an issue even for a company with the resources of Nike. A survey in 2011 found that 87 percent of Android developers found fragmentation to be a problem for the platform, making it difficult to standardize features for apps.
The Nike FuelBand is available at Nike and Apple stores, in addition to Amazon.