New lawsuit filed to block Apple's bundling of shareholder proposals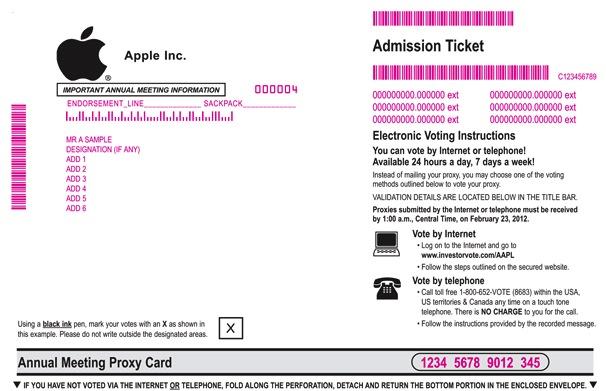 AppleInsider is supported by its audience and may earn commission as an Amazon Associate and affiliate partner on qualifying purchases. These affiliate partnerships do not influence our editorial content.
A second investor has joined David Einhorn in challenging the vote on Apple's proposals before shareholders later this month.
According to a report by Reuters, Apple investor Brian Gralnick has filed a lawsuit that similarly seeks to change how shareholders are presented with proposals by the company's board of directors.
While the initial lawsuit by Einhorn focused on part of a proposal that intended to remove from the company's charter a provision that would allow the board to issue preferred shares without the approval of shareholders, Gralnick's case focuses on a different issue involving executive compensation.
Both cases take issue with Apple's bundling different issues into a single proposal, alleging violation of a Securities and Exchange Commission rule on the matter.
Following Einhorn's suit, the company released a statement saying it was open to discussing various options related to dividends, and noting that nothing in the shareholder proposal up for vote would actually prevent Einhorn's option from being considered or potentially implemented.
Apple's chief executive Tim Cook went a step further yesterday, describing the lawsuit as a "silly sideshow" and a waste of the company's time and resources.
The new lawsuit seeks to add the issue of shareholder input on employee compensation ("say on pay") into the mix, based on similar legal grounds related to bundled issues within the two Board crafted shareholder proposals up for vote.
The lawsuit seeks an injunction against the shareholder vote on the proposal, saying that shareholders do not yet have adequate information to make a decision on executive pay.
Apple first initiated an advisory Say on Pay vote on executive compensation in 2009 after a shareholder proposal passed, despite the board's recommendation against the measure on the basis that limitations imposed by shareholder voting could have an adverse impact on the company's ability to recruit and retain top talent.
Apple's next shareholder meeting is scheduled to be held February 27.