Nokia rumored to join Apple in dumping Samsung as a supplier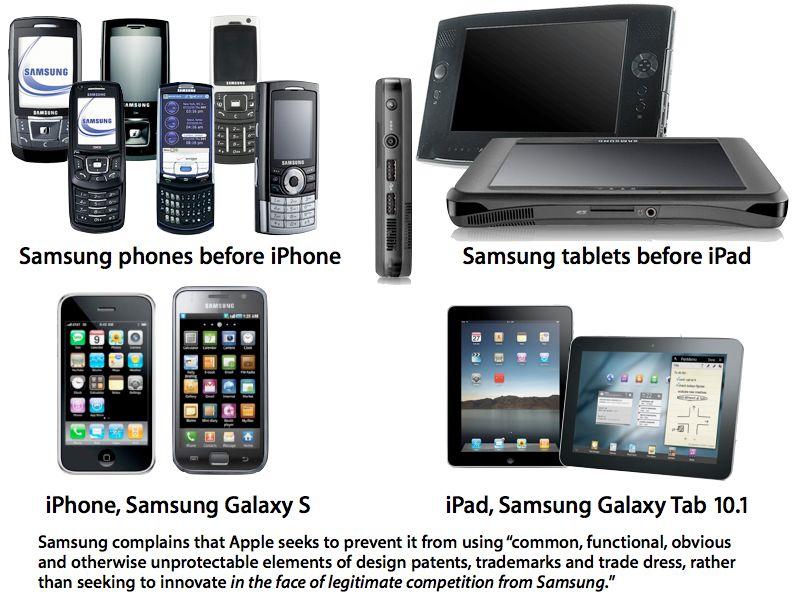 With Apple known to be working overtime in its efforts to reduce its dependance on Samsung as a component supplier, word comes that other companies, including Nokia, are also considering plans to do the same thing, for similar reasons.
Apple's tight business partnership with Samsung became severely strained after the Korean electronics conglomerate initiated efforts to closely duplicate the success of the iPhone 3GS in 2010, followed by Samsung's subsequent cloning of the iPad and iPod touch under its "Galaxy" brand.
While Apple remains Samsung's largest customer (and Samsung a critical source of Apple's components), there are clear indications that the iPhone maker is seeking to shift its business to other component manufacturers and chip fabs, the same way that Apple has worked to divorce itself from dependance on Google for maps and other online services.
And just as Apple isn't the only company that has left behind Google Maps, "Apple isn't the only one moving away from Samsung," a well connected hardware industry source tells AppleInsider.
Supplier turned competitor
Among the companies evaluating their alternatives is Nokia, the world's second largest phone maker after Samsung. Gartner credits Nokia with selling 85 million phones in Q4 2012, nearly twice the number of iPhones Apple sold (43.5 million) and about 80 percent of the almost 107 million phones Samsung sold.
Together, Apple, Nokia and Samsung built just over half of the world's phones sold in the quarter, and Samsung accounted for almost half of that number. Samsung not only builds the most phones, but it also builds much of the memory chips, processors, displays and other components that other vendors use, albeit making far more of its profits from finished phones compared to its component sales.
Samsung's interest in entering the much more profitable smartphone business explains why its System LSI subsidiary (which builds chips, and is distinct and removed from the company's phone development operations) launched an "iPhone effect analysis," in September 2007, observing that the "hardware portion" of Apple's iPhone would offer "easy imitation."
Samsung's System LSI had access to Apple's confidential semiconductor orders, but wasn't in charge of designing or building Samsung's phones, a fact highlighted in Apple's case against Samsung.
"Samsung copied Apple's four years of work without taking any of the risks," Apple's attorney stated, directing attention to another internal document from March 2010 that presented 100 pages of "detailed instructions of what to copy," several of which were Apple's patented features, including its double tap to zoom utility patent and a icons with a 3D lighting effect.
Samsung's "Firewall of Kimchi"
While the evidence that Samsung was methodically copying its largest customer's products only became public after Apple sued to stop Samsung, sources within other companies indicate that Samsung has behaved similarly with its other customers.
Fearing potential consequences to its component business, Samsung has made efforts to emphasize the presence of a "strict internal firewall" between its component fabrication operations and its its smartphone business.
Samsung's "'firewall' between component sales and smartphones is about as sturdy as a pile of kimchi"An unnamed Samsung executive told Reuters last fall that Samsung considered its supply contract with Apple a "separate issue from the litigation," and noted that this "strict internal firewall" had been erected to "avoid potential conflicts of interest" with its major customers like Apple. However, Apple isn't alone in being skeptical of the security of Samsung's "internal firewall."
"The 'firewall' between component sales and smartphones [at Samsung]," individual familiar with Nokia's component orders from Samsung states, is "about as sturdy as a pile of kimchi."
The individual stated that Samsung has "a record of getting orders for next-gen components, then canceling the orders. And then they show up in a Samsung phone. When you see a Samsung (certain specialized new design for) OLED phone as you surely will, you are looking at something that was stolen from Nokia."
In January, Samsung said it will not reduce capital investments this year, despite concerns around losing Apple's business. The company also warned that "the furious growth spurt seen in the global smartphone market last year is expected to be pacified by intensifying price competition."
Samsung has been recently portrayed as if it were actually a scrappy young underdog to Apple, and new to the smartphone and tablet markets rather than representing the status quo of the stagnant smartphones market that existed before the iPhone. The increasing visibility of Samsung's public relations efforts appears to highlight a growing concern within the company of losing its component customers.