Apple using eBay to blow through 13" MacBook Pros for $999, dozens of refurbished iPads [Ux2]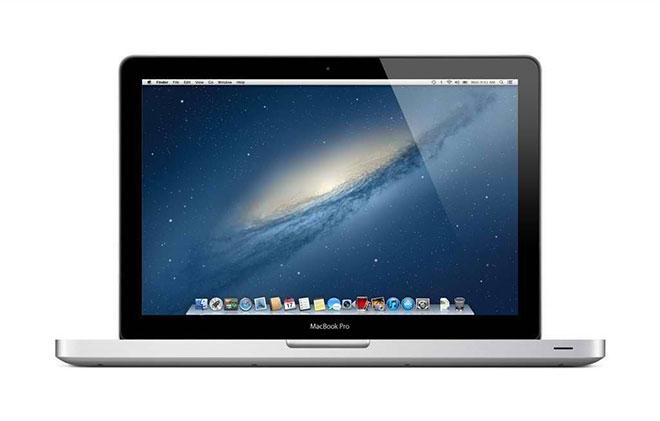 In addition to slashing prices across its MacBook Pro with Retina display family of premium notebooks earlier this month, Apple continues to take a more unconventional approach by using eBay power sellers to push volume of its most-popular notebook overall — the standard 13" MacBook Pro for just $999.
Update: As expected, the $999 MacBook Pro offer was limited and ended with the sale of the 500th unit in less than an hour.
It's no secret that Apple maintains a somewhat unofficial refurbished outlet on eBay, where this week dozens of new refurbished Macs and iPads turned up at significant discount. Each product sold on the store passes through Apple's quality inspection, and each comes with the same full one-year warranty. Additionally, all iPads and iPods include a brand new battery.
But separately, the company is also believed to be quietly working with eBay power sellers, like Johny641 to unload thousands of its most popular MacBooks at below wholesale costs. As was the case several weeks ago, shoppers for the next couple of hours can pick up Apple's $1,199 2.5GHz 13-inch MacBook Pro (MD101LL/A) for just $999. That's the lowest price we can find by over $66.
This particular seller appears to work in concert with Apple to sell through roughly 1000 MacBooks at a time (300 have been sold as of press time), in this case at a discount of $200. The sales typically last only a matter of hours, and come on the heels of a disturbing 17% drop in Mac sales during the company's recent holiday quarter — a 3-month period where Apple has historically seen double digit growth and volume increases that beat estimates.
That declined prompted Apple to slash prices across its MacBook Pro with Retina display line earlier this month. Customers in the market for a Retina model — or any other current Mac notebook — can always turn to AppleInsider's Mac Price Guide and Macs + AppleCare Price Guide, where the savings continued to increase this week. In particular, MacMall offers readers an additional 3% off all Mac notebook orders when using the links on AppleInsider, or in its price guides, to active the Promo Code field on the resellers webpage and then supplying coupon code APPINSDRMWB37994.
Macs without AppleCare
Along with the price cuts, several new custom configured MacBook Pro with Retina display models also turned up in our price guide this week:
Macs with 3 Years of AppleCare