Samsung topped Apple, Lenovo in China's smartphone market for 2012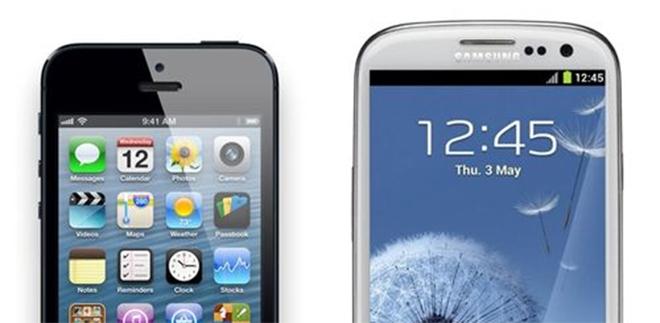 Chief Apple rival Samsung tripled its Chinese smartphone sales in 2012, taking the top spot ahead of Lenovo and Apple in the increasingly important Chinese market.
Yonhap News reported (via The Next Web) Sunday on a new analysis out from Strategy Analytics. That report had Samsung selling 30.06 million smartphones in China, nearly three times the 10.90 million units it sold in 2011. That total gave Samsung control of 17.7 percent of the Chinese market, solidly ahead of its competitors.
Chinese tech firm Lenovo took second place, with 13.2 percent of the market, while Apple came in third place with 11 percent. Chinese manufacturers Huawei and Coolpad trailed with 9.9 and 9.7 percent, respectively. Nokia dropped from 29.9 percent and a number one ranking in the country in 2011 to 3.7 percent and a seventh-place spot in 2012.
The newest report marks the first time that Samsung has taken the top spot in the Chinese market. Industry observers cite both Samsung's efforts at working with Chinese carriers and the company's growing brand recognition as drivers of its improved position.
China has quickly emerged as one of the most important markets for consumer electronics in general and smartphones in particular. In February, research firm Flurry estimated that China surpassed the United States in terms of total smartphone activations.
Apple has been looking to address the Chinese market, but the company has taken a cautious approach to doing so in order to maintain the quality users expect from its products, as well as its usual profit margins.
While the typical Chinese worker is probably unable to afford Apple products, the company has introduced installment plans on some devices. Investors and analysts, though, still clamor for Apple to release a low-cost iPhone in order to better capture the market.
Apple CEO Tim Cook has also visited China multiple times in the past year, most recently meeting with China Mobile in order to discuss ways to bring the iPhone to the world's largest carrier.