Samsung's Galaxy S IV switches to same GPU tech as Apple's A-series chips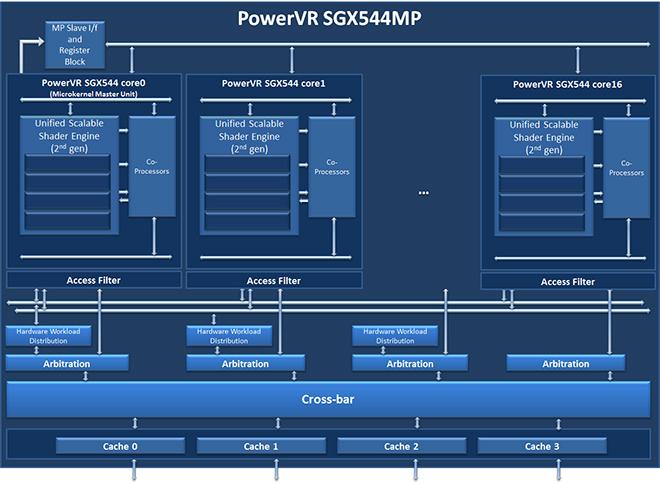 Imagination confirmed on Wednesday that Samsung's forthcoming flagship device, the Galaxy S IV, will transition from ARM graphics to Imagination's PowerVR SGX 544MP GPU — the same graphics tech featured in Apple's iPhones and iPads.
In a post on the company's official blog, Imagination confirmed that the unannounced Samsung Galaxy S IV will join many other mobile devices in integrating the PowerVR SGX544 line. In the Galaxy S IV, the PowerVR chip will be paired with Samsung's Octa Exynos 5410.
Apple was among the first to leverage Imagination's technology, secretly signing a multi-use licensing agreement with the firm that was exposed by AppleInsider in 2008. Apple's latest handset, the iPhone 5, features Imagination's PowerVR SGX 543MP3 in a triple-core configuration.
For Samsung, the switch to Imagination's tech represents a considerable shift, as the South Korean conglomerate has historically partnered with ARM for its graphics technology. ARM makes its own GPU, known as Mali, for mobile devices like smartphones and tablets.
The ARM Mali-T604 was featured in Samsung's Exynos 5 Dual, and observers presumed that GPU would also be found in the the 8-core version that will power the Galaxy S IV. But instead, Samsung's new graphics processor is said to be based on the same intellectual property as the GPU in Apple's latest A6 processor.The Imagination GPU confirmed to be in the Galaxy S IV is mostly identical to Apple's iPhone 5 GPU, though Samsung's graphics are expected to have a faster clock speed.
The 543MP3 GPU featured in the iPhone 5 and the 544MP3 in the Galaxy S IV are nearly identical chips, but the 544 model supports Microsoft's DirectX 9.3. Samsung's graphics processor is also expected to run at a higher clock speed, and use the same triple-core configuration as Apple.
AnandTech first revealed in January that the Samsung Exynos 5 Octa would be powered by Imagination's PowerVR SGX 544MP3, and not ARM's Mali. At the time it was believed the three GPU chips would be clocked at up to 533 megahertz, but AppleInsider has learned that the chip will likely run at around 500 megahertz. In comparison, the iPhone 5 GPU is clocked at 350 megahertz.
In the run-up to its March 14 reveal, details about the Galaxy S IV have been leaking steadily. The confirmation from Imagination, though, is one of the few hard details to emerge from a manufacturer with a hand in the device's making.