Apple's 'slide to unlock' patent invalidated by German court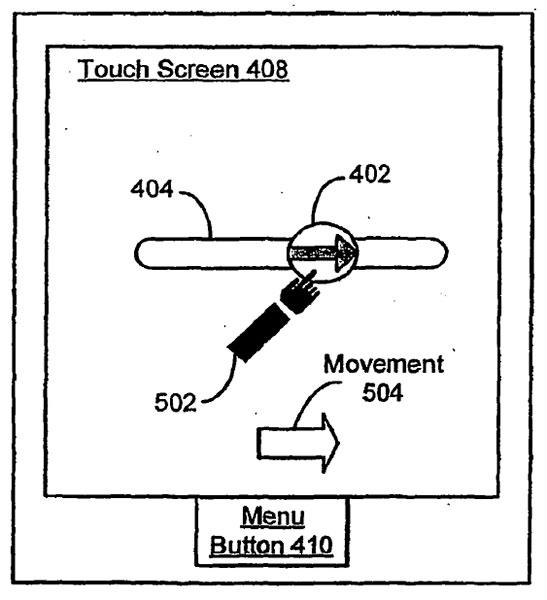 As part of an ongoing German patent struggle, Motorola on Thursday won a ruling from the country's Federal Patent Court, which said found all claims of Apple's "slide to unlock" user interface property invalid, though the decision can be appealed.
According to FOSS Patents' Florian Mueller, the parties affected by the ruling, Apple, Samsung and Google, all knew the Bundespatentgericht was likely to invalidate European Patent EP1964022 for "unlocking a device by performing gestures on an unlock image."
The ruling came at the end of a day-long court session where Apple attempted to save the patent's validity by presenting 14 proposed claim amendments.
In the end, Apple's patent is somewhat irrelevant as manufacturers have implemented similar design workarounds that accomplish the same basic slide to unlock functionality, which is used on veritably all smartphones. The German court noted that Apple's patent claim for a swiping gesture, the only new enhancement to prior art, doesn't meet certain requirements of European patent law. This so-called inventive step, which is needed to uphold a patent's claims, was deemed "software as such" and not a requisite technical innovation to a technical problem.
Apple's patent has a spotty history with the German court system. The Munich I Regional Court in February of 2012 granted Apple a permanent injunction against Motorola over the improper use of the slide to unlock patent. However, a similar suit leveled against Samsung was tossed by the Mannheim Regional Court just one month later.
It is expected that Apple will appeal Thursday's ruling to the Bundesgerichtshof, or Germany's Federal Court of Justice, though no official documentation of such action has been filed.