China porn app investigation targets Apple, others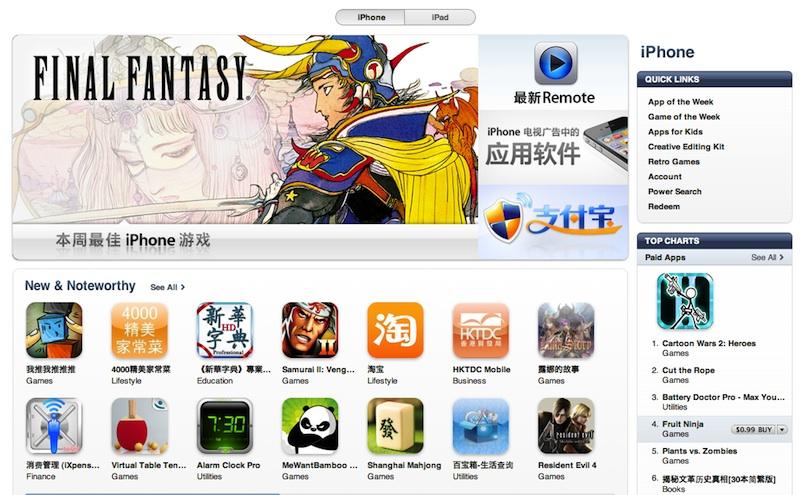 AppleInsider may earn an affiliate commission on purchases made through links on our site.
Apple is the target of some salacious accusations in the Chinese media again, with an alleged pornography investigation making some observers wonder if this is the new normal for Apple in the world's biggest smartphone market.
The Chinese government regularly attempts to censor pornographic content on the web and recently launched a new campaign to stamp out such content in China. This most recent campaign included one government regulator naming Apple's iOS App Store as a source of "obscene pornographic content," according to The Wall Street Journal.
The accusation came with an order for Apple to remove the offensive content from its App Store and to submit a report on the violation. It also called for Apple to implement measures to prevent future violations.
The regulator leveled that accusation in March, and Communist Party mouthpiece The People's Daily followed up on Wednesday, placing Apple in a list of websites and app stores under investigation for providing pornographic content. Despite Apple's size and bumpy recent history in China, the piece doesn't emphasize Apple more than other companies named.
"This is another very heavy stick to remind content sellers who the boss is," one analyst told Bloomberg. "Apple really has to work hard on government relations."
Apple is notoriously vigilant in keeping pornographic material out of its App Store as best it can, to the point that some app makers self-censor in anticipation of content being removed from the App Store due to Apple's standards. The company has, though, had run-ins with the Chinese government over pornographic content in the past.
Some analysts are looking at the new dust-up as a possible sign that Apple has been targeted by the Chinese government, much in the way search giant Google ran into problems in the country. China Central Television accused Google of spreading pornography in 2009, and shortly thereafter Google began experiencing heavier hacking attacks. The company eventually moved its operations to Hong Kong in 2010.
The iPhone maker became the target of what appeared to be a coordinated media attack last month, leading to a rare apology from Apple CEO Tim Cook over alleged warranty issues in the country. Shortly following Cook's apology, China's media began celebrating Apple again.