New Yahoo iOS app launches, integrates Summly's technology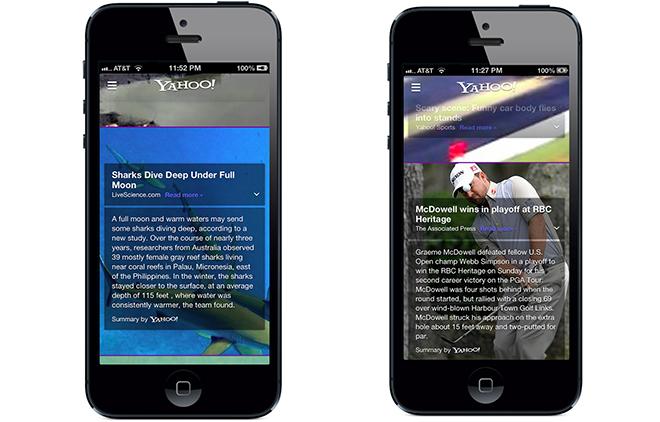 AppleInsider may earn an affiliate commission on purchases made through links on our site.
Yahoo has launched a new version of its flagship iOS app, one that brings a redesigned interface as well as integration of popular news summarization service Summly's technology.
When Yahoo purchased Summly in March for an estimated $30 million, the company revealed that Summly's team would be rolled into Yahoo's own. The impact of that acquisition can be seen now in Yahoo's mobile search technology, CEO Marissa Mayer said Monday in a post to Yahoo's corporate blog.
The new Yahoo mobile app uses Summly's natural-language algorithms and machine learning to deliver quick summaries of news stories in a user's feed. The app now also personalizes story feeds based on a user's interest and gives users the ability to select topics they want more stories about.
Summly is one of the higher profile acquisitions Mayer has made since taking over the Internet giant in June of 2012. Tasked with sparking growth in a company said to have grown stagnant, Mayer has aligned Yahoo on the mobile axis, calling for revamps of existing apps and products even as the company shutters underperforming projects.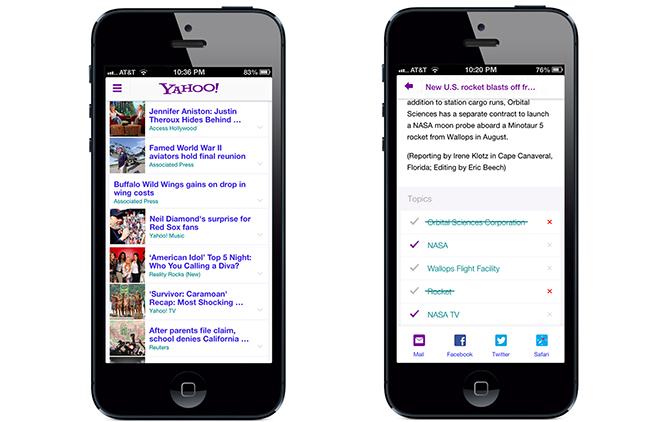 Reportedly, Yahoo is looking to tie itself more closely to Apple, as the two companies have discussed greater integration between their products. Such collaboration could take the form of Yahoo News and other web properties coming preloaded in iOS devices, with a heavier focus on Siri integration.
Version 3.0 of Yahoo's iOS app is available in the App Store. The 15.9MB download is compatible with the iPhone 3GS or above, third-generation iPod touch or above, and the iPad. It requires a device running iOS 5.1 or later.