As its shares rebound, Apple seen as ready to 'change the narrative'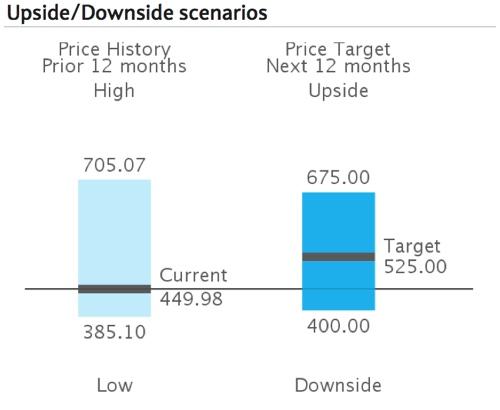 AppleInsider may earn an affiliate commission on purchases made through links on our site.
Shares of Apple have continued to rise since mid-April, setting the stage for the company to "change the narrative" beginning with WWDC in June, one analyst believes.
Ben A. Reitzes of Barclays increased his AAPL price target from $465 to $525 on Monday, citing three key reasons. In particular, he believes Apple will get investors and consumers at large talking about new products again, starting with its annual Worldwide Developers Conference, which kicks off June 10.
Reitzes expects Apple to announce new software, services and Macs at WWDC, followed by another event in September, where the company is expected to announce a new iPhone, as well as potentially unveil updated iPads.
"With these events, combined with improving builds in the supply chain, we believe investors will become less concerned with the September product transition quarter and start to anticipate a large holiday quarter," he said.
Beyond the ramp up for new products, Reitzes said he feels better about Apple's gross margins. The analyst had initially feared that if Apple were to release a low-cost iPhone, it would severely degrade the company's margins, but he has since cooled on the possibility of a "worst-case" scenario in 2014.
Finally, Reitzes said he "didn't fully appreciate" the importance of Apple's recently announced capital reinvestment program, which will see the company spend $100 billion through 2015 on share buybacks and a larger quarterly dividend.
"Apple needed this, especially for management credibility," he said. "After seeing how buybacks have helped secularly challenged tech stocks from Seagate to even Lexmark, we simply believe that this market likes buybacks — even in tech."