USPTO issues preliminary rejection of key claims in Apple translucent images patent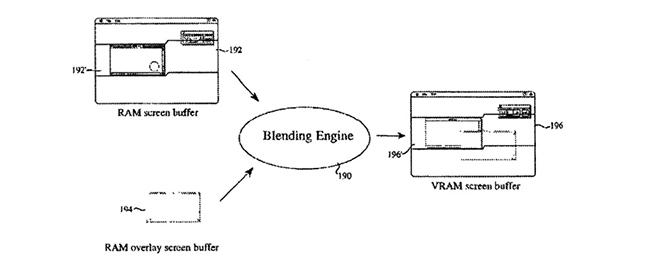 The United States Patent and Trademark Office has issued a decision tentatively rejecting certain aspects of a patent Apple holds on displaying translucent images, a development that could potentially impact Apple's ongoing legal struggles with chief rival Samsung.
Samsung on Friday notified the United States International Trade Commission of the USPTO's preliminary decision, according to FOSS Patents. The patent in question — U.S. Patent No. RE41,922, covering a "Method and apparatus for providing translucent images on a computer display" — saw its claims 29-30 and 33-35 rejected on a tentative basis.
The decision is a First Office Action, the first substantive move from the USPTO that could eventually end up invalidating a patent. In issuing the preliminary rejection, the USPTO found that aspects of Apple's patent were anticipated or obvious in view of U.S. Patent No, 5,581,243, which covers a "Method and apparatus for displaying simulated keyboards on touch-sensitive displays," as well as admitted prior art.
A First Office Action is not binding, and the USPTO may reverse course in the course of its reevaluation of the patent.
Notably, the rejection stemmed from an anonymous request for a reevaluation of the '922 patent. That request, filed in December of 2012, pointed to five examples of prior art, including three U.S. patents and two Japanese patents.