Gazelle sees 171% spike in MacBook trade-ins ahead of WWDC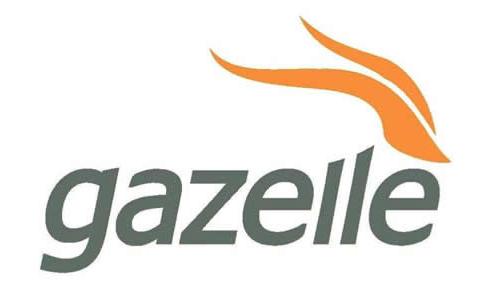 With Apple rumored to announce a refreshed MacBook lineup at its Worldwide Developers Conference next week, Gazelle on Thursday said its website has seen a substantial increase in traffic, with MacBook trade-ins jumping 171 percent compared to the period leading up to WWDC 2012.
According to Gazelle's most recent statistics, trade volume of various Apple MacBook models have steadily risen since March, but the past week saw an unusually sharp jump possibly related to rumors surrounding the announcement of a refreshed laptop lineup.
"Gazelle saw a 35% week-over-week jump in laptops traded in," the company said. "When compared to the same week before WWDC last year, this represents a 171% increase in MacBook trades, which can be most likely attributed to consumer anticipation of a new fleet of MacBooks next week at WWDC."
Currently, the most popular product on Gazelle is the MacBook Pro, which accounted for 57 percent of all laptop trade-ins over the past week.
For example, Gazelle is currently offering $1,689 for a MacBook Pro in good condition, while a MacBook Air will net up to $893. Legacy MacBook models can also fetch up to $251. AppleInsider readers also get an additional $10 for every trade-in over $25 when visiting their site through this link.
As part of its mission to offer a "crazy awesome" customer experience, Gazelle pays out cash for each trade and offers a 30-day price guarantee. That means customers can lock in a price for their MacBook now and, if new laptops are introduced at WWDC next week, still have three weeks to ship their old machines to Gazelle. As with any supply and demand market, Gazelle's trade-in prices will decrease as more people sell off their old computers.
If rumors are to be believed, Apple will introduce a revamped MacBook Pro with Retina display and refreshed MacBook Air at the conference, each getting CPU boosts nd minor component upgrades. KGI analyst Ming-Chi Kuo, who has a good track record in anticipating Apple's product releases, predicts that the 13-inch Retina MacBook Pro will be slightly slimmer than existing models, while the Air will add a dual microphone system akin to Apple's larger laptops.
In related news, it was reported earlier on Thursday that Apple may begin its own in-house trade-in program for iPhones in a reported bid to spur upgrades.
Gazelle sees the move as validation of its own business model.
"We applaud the move because Apple's participation will likely accelerate consumer adoption of device trade-ins. And though there is room for many winners in what we see as a huge market, our approach is different," said Gazelle CEO Israel Ganot. "Gazelle is focused on offering the best online trade-in experience for those consumers who want to do so online and after they have bought a new device, and it appears that Apple will focus on in-store trade-ins at the time of a new purchase."