BMW shuns Apple's 'iOS in the Car' to stick with its own technology [u]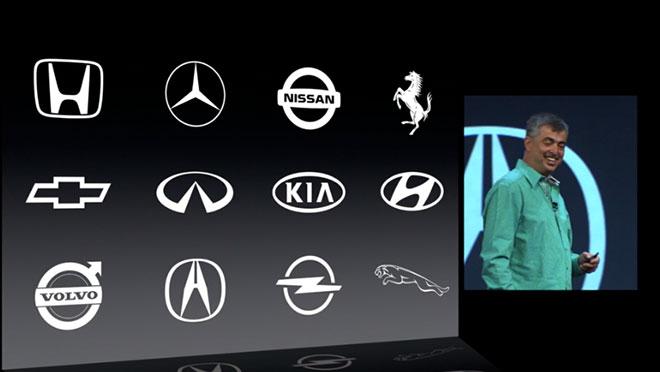 AppleInsider may earn an affiliate commission on purchases made through links on our site.
After being one of the first car companies to offer iPod integration, BMW is surprisingly not on the list of carmakers that announced their support for Apple's new "iOS in the Car" functionality this week.
Update: In a statement to AutoBlog, BMW clarified its position on iOS in the Car integration. The German automaker said it is in close contact with Apple and is "investigating the technical challenges required to integrate iOS in the Car, but since a final decision had not been made, it was not a part of Apple's announcement."
The luxury automobile maker spoke up on the issue on Wednesday, revealing that BMW officials are not willing to change their cars to suit Apple's requirements for iOS integration.
"The upshot is that as we have such an advanced multimedia offer that has been in vehicles in various guises for more than a decade, it would not be that straight forward to start changing all of the architecture of a car as has been implied [by Apple]," a spokesperson told ArnoldClark.com. The spokesperson went on to say that the process for integrating iOS into a car's dashboard is "not as simple as it sounds."
Due to the architectural changes necessary to bring iOS to the BMW dashboard, the company does not expect that BMW models will see iOS in the Car in the short to mid-term. Instead, the company will be sticking with its iDrive and ConnectedDrive interfaces.
Further, the BMW spokesperson said that it is unlikely to see iOS in the Car becoming ubiquitous in the next few years, due to the fact that the interfaces carmakers put into their vehicles are planned out years in advance.
BMW has typically been quick to build integration with Apple products into its vehicles. The carmaker was among the first to build in support for the iPod nearly a decade ago, and it continually rolls out apps to make its cars work better with iOS devices.
Apple revealed iOS in the Car as part of a larger look at all of the features in iOS 7. Honda, Mercedes-Benz, Nissan, Ferrari, Chevy, Infiniti, Kia, Hyundai, Volvo, Acura, Opel, and Jaguar have all announced support for the new iOS feature, which displays tweaked iOS content on a car's in-dashboard touchscreen.