Samsung CEO says Galaxy S4 sales are fine, doesn't foresee patent truce with Apple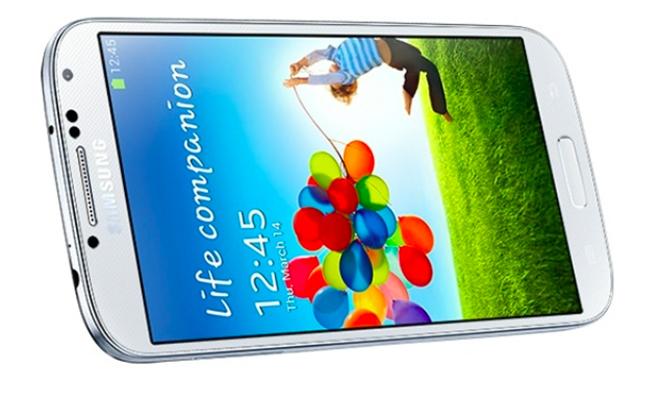 AppleInsider is supported by its audience and may earn commission as an Amazon Associate and affiliate partner on qualifying purchases. These affiliate partnerships do not influence our editorial content.
Samsung CEO J.K. Shin had a lot to say this week, reassuring investors that the company's latest flagship smartphone is indeed selling well, while at the same time dismissing the notion that the company is anywhere close to détente with its chief rival, Apple.
Samsung's stock dropped six percent last week when a J.P Morgan report warned investors that sales of its recently launched Galaxy S4 smartphone could fall short of expectations. Speaking with reporters on Wednesday, though, Shin dismissed J.P. Morgan's analysis of S4 sales, according to The Korea Times.
"I can say sales of the Galaxy S4 smartphone are fine. It's been selling well," Shin told reporters after meeting with executives from Samsung's partners. "The report was based on its own analysis. Probably the bank may have corrected its previous bullish estimate about the S4 sales."
Samsung launched the S4 amid tremendous hype, and the company expects to sell around 100 million of the Android-powered device. Within its first 28 days of availability, the S4 moved 10 million units, but both J.P. Morgan and Morgan Stanley revised their sales estimates downward recently.
The ensuing sell-off resulted in Samsung's largest single-day drop in nine months, taking Samsung's shares to a four-month low. The South Korean conglomerate lost $12.4 billion in market capitalization, and the stock has been trending downward since.
Shin also commented on Samsung's ongoing worldwide patent struggle with Apple, saying that Samsung has no plans to relent or concede.
"Patent disputes against Apple will continue," Shin said in his first Apple-related comments since the ITC handed Samsung a win in the form of an import ban on older iPhones and iPads.