Samsung shares slide amid Galaxy S4 sales concerns, mimicking Apple's own losses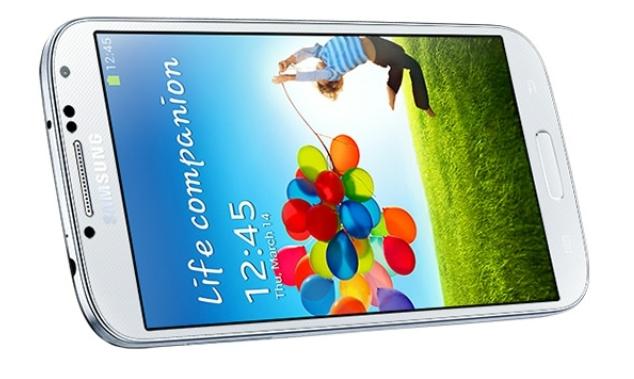 Amid concerns that sales of the Galaxy S4 could disappoint, shares of Samsung fell more than 6 percent on Friday, in a selloff that mimics Apple's own losses driven by investor pessimism starting in late 2012.
Samsung's market capitalization fell $12.4 billion to $187.8 billion following a research note from J.P. Morgan warning investors that Galaxy S4 sales in the third quarter could fall short of expectations, MarketWatch reported on Friday. It was said that monthly orders of Samsung's latest flagship smartphone were cut by as much as 30 percent, which could negatively affect the South Korean company's margins.
The losses seen by Samsung drew immediate comparisons to Apple, which saw its share price drop starting in late 2012, carrying through to early 2013. Those losses were attributed to investor concerns that iPhone growth was slowing.
Both Apple's iPhone 5 and Samsung's Galaxy S4 compete in the high-end smartphone segment — a market that industry watchers believe could be reaching saturation. That's helped to fuel speculation that Apple could launch a new low-end iPhone this year to target customers who prefer unsubsidized handsets that are not tied to a new two-year service contract.
Apple's stock stopped dropping after its quarterly earnings report in April, when the company revealed it had beat Wall Street expectations on revenue but saw its profits fall for the first time in a decade.
Rather than sales, investors were mostly interested in Apple's announcement of a $100 billion capital buyback program and a 15 percent increase to its quarterly dividend payout. The belief among market watchers is Apple's actions placed a "floor" under its share price in the face of persistent concerns about iPhone growth.
As for Samsung, the company announced in May that it had sold 10 million of the Galaxy S4 worldwide in its first 28 days of availability. In comparison, Apple's iPhone 5 garnered 5 million sales in three days when it launched in September of 2012.