High resolution images claim to show 'iPhone 5S' and iPhone 5 display assemblies side-by-side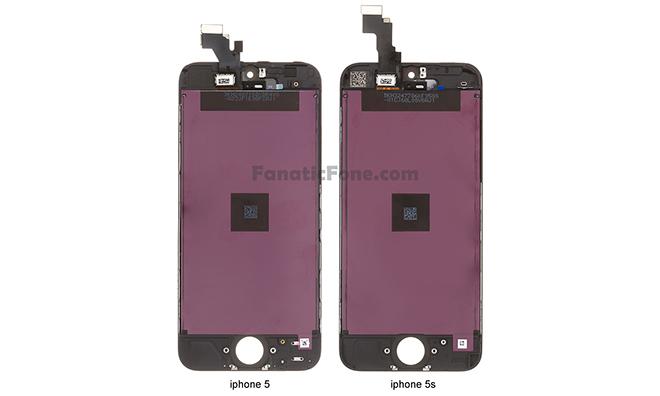 A set of high resolution images were posted to the Web late Tuesday claiming to show a side-by-side comparison of the display assemblies for Apple's iPhone 5 and a rumored next-generation model dubbed "iPhone 5S."
The photos come from FanaticFone, which alleges to have gotten their hands on a sample of the iPhone 5S display assembly some months before analysts expect Apple to unveil the next-gen handset.
Tuesday's high-resolution pictures come on the heels of an identical images revealed on Monday, which appeared to match up with a supposed iPhone 5S logic board "leaked" that same day. While Monday's photos appear to be congruent with the latest imagery, it is not clear whether the display assembly is a production model, a prototype, or merely a well-crafted mock-up.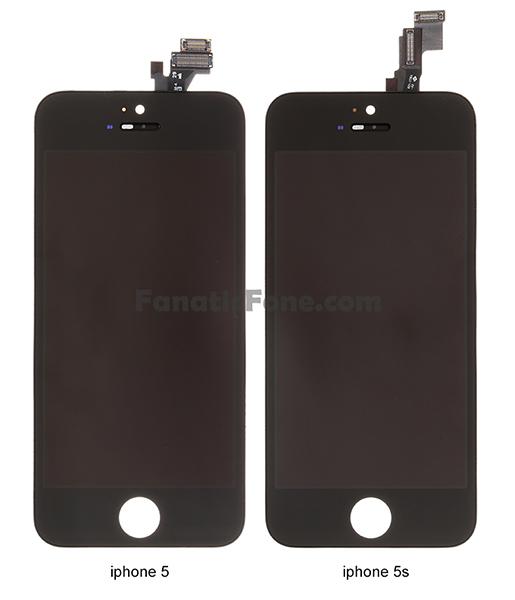 FanaticFone's images, while clear and unobstructed, are of unusually high quality, with no shadows or digital artifacts. The photos' metadata shows the pictures were taken with a prosumer D-SLR without flash, meaning an external lighting source such as a light box was used to capture the nearly flawless images.
Assuming the part is legitimate, it appears as though Apple made only minor changes to the display assembly, with chassis anchor points, camera holes and even antenna plugs located in identical spot. The most obvious difference between the two components is the flex cable that feeds information and power to the panel, and touch data back to the handset.
As the end of Apple's annual refresh cycle draws near, an increasing number of purported leaks are showing up online. Supposed leaks include a new FaceTime camera, home button, dual-weight vibration motor, SIM tray, volume rocker, and mute switch.