Apple manufacturing partner Foxconn announces iPhone-compatible smart watch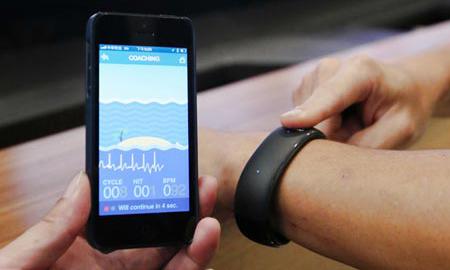 Hon Hai Precision, better known as Foxconn, revealed on Wednesday that it will be releasing a smart watch that can interface with Apple's iPhone.
Foxconn's announcement, as reported by Want China Times, comes amidst rumors that Google, Samsung and Apple are actively preparing to launch their own wrist-based smart device sometime in the near future.
The product has yet to be named, but Foxconn outlined some of its features at a shareholders meeting. The device can measure a user's respiration and hearbeat, as well as check phone calls and Facebook posts, all over a wireless interface. While not specified, the unit most likely sends data over Bluetooth 4.0, a low-energy protocol used in many small form factor peripherals.
"With such a device, you can keep your phone in your pocket and simply check all kinds of messages on your watch," Hon Hai chairman Terry Gou said.
According to Gou, the company is working with its communications and medical research groups to add additional features like a fingerprint reader. The firm is looking to position the smart watch as a new driver of income as it slowly moves into marketing its own products.
Apple is widely rumored to be mulling an entry into the wearable computing sector with its own watch-like device, with some even speculating that the product will focus on biometrics.