Apple sends out iTunes Radio licensing details to independent labels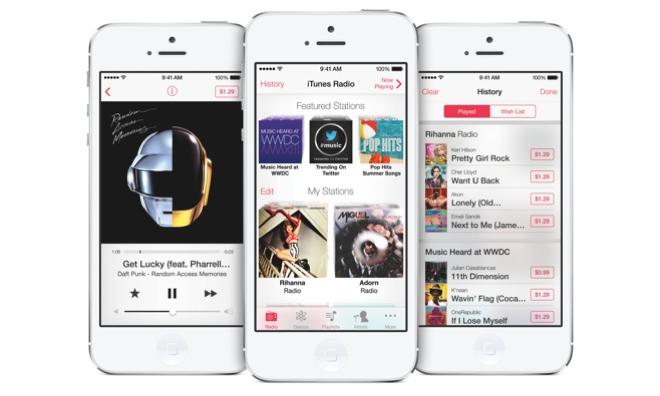 The deals Apple hopes to make with independent record labels for its forthcoming iTunes Radio service have been revealed, and according to one report many of the specifics are more lucrative than similar offers from Pandora.
According to The Wall Street Journal, Apple sent out terms to independent record labels last week, detailing per-play rates, royalties and ad revenue the Cupertino company plans to mete out in return for content access.
For the first year of iTunes Radio, Apple is willing to pay 0.13 cents each time a song is played, adding 15 percent of net advertising on top of that, dealt out proportionately to a label's presence on the service. The publication went on to say that rates will go up to 0.14 cents per play and 19 percent of ad revenue in the service's second year.
The offer is somewhat more enticing than the 0.12 cents Pandora pays out per each song played. Apple is also said to be offering more than twice as much in royalties when compared to the Internet radio giant .
Exemptions from the generous terms are royalties on select tracks already in a user's iTunes library as well as "Heat Seeker" content to be selected by Apple for use in promotions. Also exempt are songs listeners skip within the first 20 seconds, with a limit of two songs per hour, per user.
The Journal said the independent label terms are similar to those granted to major companies Universal Music Group, Warner Music Group and Sony Music Entertainment. The "Big Three" are expected to receive cash advances.
People familiar with the matter said Apple is using iTunes Radio to sell songs through the iTunes music store, as well as move mobile devices like the iPhone and iPod.
Apple announced iTunes Radio at its Worldwide Developers Conference earlier in June, noting the ad-supported free service will launch this fall on iOS 7 compatible devices, Macs, Apple TV and Windows machines. The service will feature customizable stations much like Pandora, but will have the added benefit of tapping into a user's past purchases from iTunes for purposes of personalization.