Time Inc. brings free article previews to iPad magazines in bid for new subscribers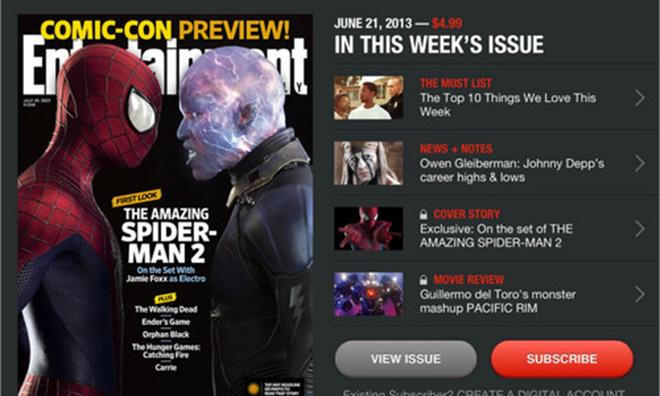 Time Inc. continues to take small steps toward further boosting readership of its magazines on the iPad, with the publishing giant announcing on Thursday that it would begin allowing users to browse digital editions before buying them.
By the end of this year, users will be able to preview all 21 Newsstand titles Time publishes before buying, according to AllThingsD. The move comes as Time reports encouraging developments on the digital front, as well as new technologies that will help the publisher better control what content it makes available for free.
Partnering with Adobe, Time has developed a new back-end system that lets the publisher change their free offerings at will. All 21 of Time's publications are eligible for subscriptions on iOS, and the new back-end is aimed at growing the number of digital-only subscribers.
Time Inc. currently has more than 500,000 digital-only subscribers, with current growth at a solid 10,000 paid subscribers added each week. The company is still far more reliant on its print subscription base, however, and 2.7 million print subscribers simply use those subscriptions to authenticate digital versions of their favorite magazines.
Time's magazine preview feature rolled out this week with the latest issue of Entertainment Weekly. That issue will allow users to read several articles without paying, and will give partial access to a few other teasers. Separate issues cost $5 apiece, and the app requires an iPad running iOS 5.0 or later.