Apple viewed as better off focusing on chip process development rather than fabrication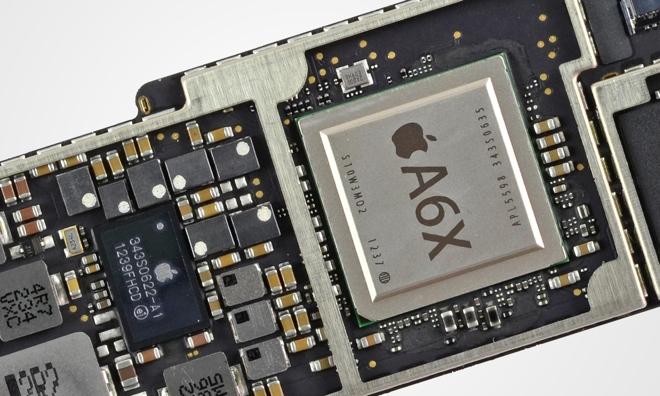 Rather than buying a silicon fabrication plant, Apple may be better suited developing its own proprietary chip logic process technology, a new analysis suggests.
If Apple were to build its own chip development facility for a 10-nanometer silicon process, analyst Gene Munster of Piper Jaffray estimates it would cost the company about $2 billion. In contrast, for Apple to build its own full-fledged chip production facility would run between $5 billion and $7 billion.
As a result, Munster believes it would be in Apple's best interest to develop its own logic process technology rather than buying a factory. He believes Apple could license or sell its own custom process to a variety of foundries, which would allow the company to lower its overall chip production costs.
The analyst also noted in a note to investors on Monday that the number of companies that can develop silicon logic processes is dwindling. By taking on the job itself, Apple could expand its options for future A-series mobile chips, which power the iPhone and iPad.
The note was issued in response to a rumor published last week that suggested Apple had bought in to an unnamed chip fabrication plant, potentially one owned by United Microelectronics Corporation. But Munster doesn't see UMC has a likely fit for Apple, as the company's process technology is behind major chipmakers like Intel, Samsung, IBM and Global Foundries.
The three strongest options for Apple to forge a foundry partnership with would be Samsung, Taiwan Semiconductor Manufacturing Co., and Intel. But Munster also believes those three options are unlikely: Samsung is a major competitor of Apple, TSMC has had issues in developing chips with a 20-nanometer process, and Intel likely does not have the infrastructure or intellectual property to be a foundry for system-on-a-chip designs.
Another potential option would be for Apple to buy IBM's process development operations. Munster said he's heard various rumors over the last month that suggest Big Blue's silicon assets could be up for sale.
Such a move would allow Apple to cut off Samsung as its process development partner. Currently, Apple designs its own silicon, but it is reliant on both Samsung's process development and silicon fabrication abilities.
"Apple could also tailor manufacture processes to their needs as opposed to a broad base of customers," Munster theorized. "IBM has developed a finFET transistor on fully depleted silicon on insulator process (FD-SOI). We believe this is the best process for low power SoC and it would best fit Apple's needs."
The main issue with IBM's silicon group would be execution, the analyst said. While IBM has historically had strong process technology, it has been difficult to use in high-volume manufacturing.
Piper Jaffray has maintained its "overweight" rating for AAPL stock with a price target of $665.