Microsoft slashes Surface RT prices by $150 as it flounders against Apple's iPad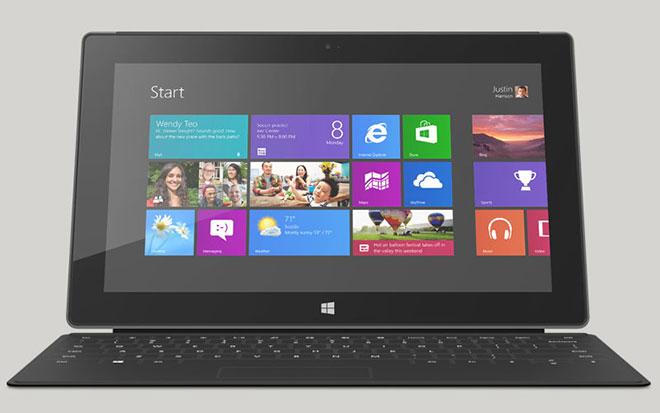 Having failed to gain traction in the tablet market, Microsoft has cut the price of its Surface RT tablet so low that the 10.6-inch device now costs nearly the same amount as Apple's entry-level iPad mini.
Microsoft's 10.6-inch Surface RT tablets saw their suggested retail prices slashed by $150 each in the last week. As a result, resellers such as PC Mall are now offering the 32 gigabyte Surface RT for $349, while the 64-gigabyte model is available for $449.
That means that the 32-gigabyte Surface RT is now just $20 more than Apple's entry-level iPad mini, which features a smaller 7.9-inch display and half the capacity with 16 gigabytes.
Of course, regardless of price, Apple's iPad lineup still trounces Microsoft's Surface RT in dedicated apps: The iPad App Store has 350,000 applications, making it the largest tablet-specific software download destination available.
Last month, Microsoft was selling the Surface RT for as little as $199, but that fire sale was focused on education and students. The latest revision is an apparent across-the-board reduction for the current lineup.
Microsoft's custom-built Surface tablets debuted last October with prices starting at $499, matching the entry-level cost of Apple's high-end iPad with Retina display. Accessories such as the much-touted touch cover are sold separately.
The Surface debuted around the same time that Apple launched its fourth-generation iPad and first iPad mini. The company went on to sell 22.9 million iPad units in the holiday 2012 quarter, a new record for Apple.
But sales of the Surface lineup were much slower than Microsoft had initially hoped. One estimate published in March found that the Surface RT, powered by an ARM processor, and the Intel-based Surface Pro had collectively sold just 1.5 million units since launch.
It's expected that Microsoft will unveil a second generation of custom-built Surface devices this fall. Rumors have claimed that Microsoft is working on smaller models for its next generation of devices, allowing the company to compete more directly with Apple's iPad mini.