Rumor: Apple to launch redesigned iPad mini this year, Retina model in 2014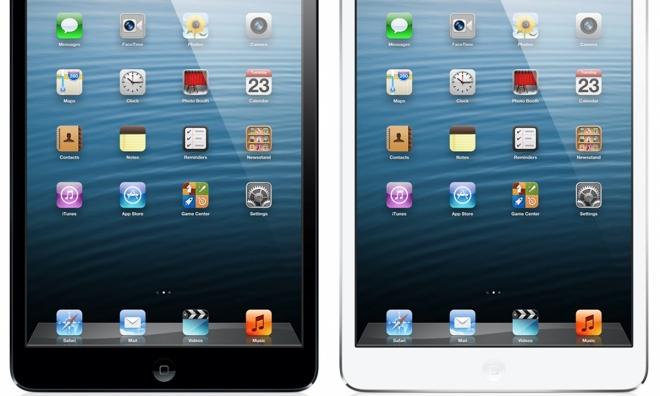 Apple's second-generation iPad mini will launch later this year with a thinner and lighter design, while a model toting a high-resolution Retina display may not debut until 2014, if a new rumor is to be believed.
The claims were published on Monday by DigiTimes, a tech industry publication notorious for being the source of numerous questionable Apple-related rumors. Its latest details, sourced as usual to unnamed people in Apple's supply chain, suggest a new iPad mini with a thinner and lighter design will launch in the second half of 2013.
That model, though, would be something of a minor refresh, the report said, while a major upgrade with a 2,048-by-1,536-pixel Retina display could come later. Supply chain sources allegedly indicated that the Retina iPad mini isn't likely to go into production until late this year, which would set it on track for a 2014 debut.
In addition, the report said that the Retina model would see yet another redesign, this time with "an almost bezel-free look."
The details come just a few days after a separate report from the Far East also claimed that Apple's iPad mini may not gain a high-resolution Retina display until early 2014. Various reports have indicated that Apple had hoped to launch a Retina display on its 7.9-inch iPad this fall, but that technical issues may prevent the company from doing so.
Monday's report also included allegedly details on a fifth-generation full-size iPad, suggesting the device will use "thin-film touch screen technology" to reduce its weight by up to 30 percent. The 9.7-inch iPad is also expected to have a thinner bezel design, and shipments are expected to reach between 2 million and 3 million units in August and September.
Well-connected analyst Ming-Chi Kuo of KGI Securities revealed back in April that Apple's fifth-generation iPad will be 25 percent lighter and 15 percent thinner than its predecessor. Subsequent parts and cases have supported expectations that the device will feature a design similar to the iPad mini.