More cases for Apple's fifth-gen iPad give closer look at mini-like smaller bezel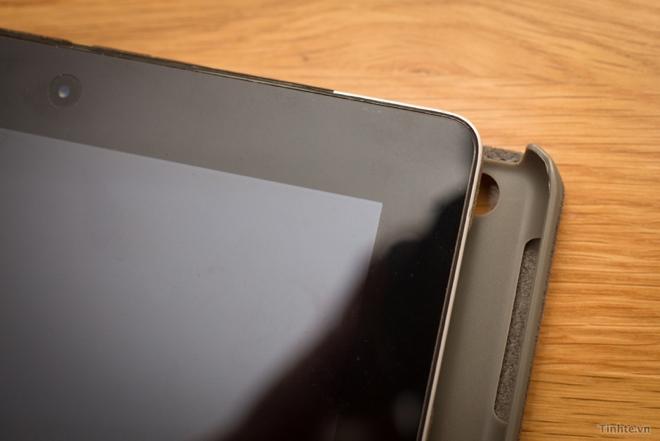 A new video shows a hands-on session with a case purportedly designed for Apple's next-generation full-size iPad, suggesting once again it will feature a smaller width thanks to thinner bezels, but also revealing that the device's height may also be slightly reduced.
The video was posted by Vietnamese-language site Tinhte.vn, and offers perhaps the best look yet at how Apple's next iPad is expected to adopt thinner bezels like the iPad mini, introduced in late 2012. By holding a current iPad over the new case, the site shows how the old model is wider than the case suggests the new design will be.
It's unlikely that Apple would change the screen size of the new iPad and force developers to modify their applications, which means the change in size would likely come from a reduction in the bezel. That aligns with rumored details and leaked parts showing a new iPad design with thinner side bezels.
Even the heigh of the device will shrink slightly, the case suggests, as attempts to squeeze a regular iPad into the case proved unsuccessful. The difference on the height of the new iPad will not be as significant as the reduction in width, if the case is in fact based on legitimate details about Apple's fifth-generation iPad.
Adding credibility to the leaked case is the fact that Tinhte.vn has been the source of numerous accurate leaks in years past. In 2010, the site got its hands on a pre-release MacBook, while in 2011 the site showed off a prototype iPhone running a "test" build of iOS featuring an unreleased Exposé-style multitasking interface. And last year the site got its hands on a third-generation iPad before it was released to the public.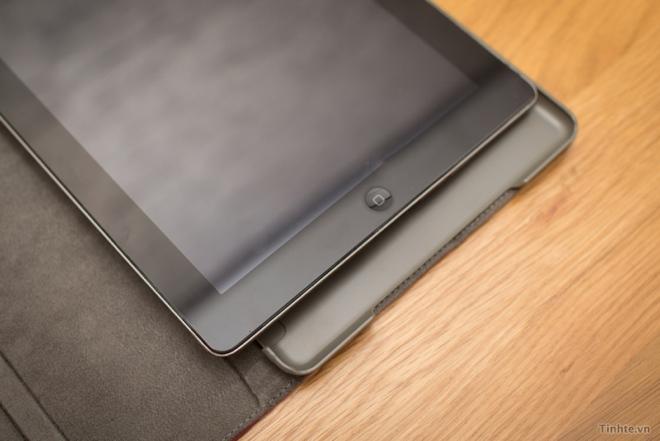 The same site claimed in a report in April that Apple's next-generation iPhone, frequently referred to as an "iPhone 5S," will sport a rear-facing 12-megapixel camera. The new lens is said to be capable of producing high dynamic range images and better nighttime photos.
As for the so-called "iPad 5," the new case also shows space for a centered rear microphone on the device. That aligns with a rumor that first surfaced last week, and is also supported by other pre-release cases that have been pictured on the Internet.
Thinner bezels on the new iPad are said to help make the device 25 percent lighter and 15 percent thinner. The new 9.7-inch model is expected to arrive this fall.