Apple seeds iOS 7 beta 6 to developers with iTunes in the Cloud bug fixes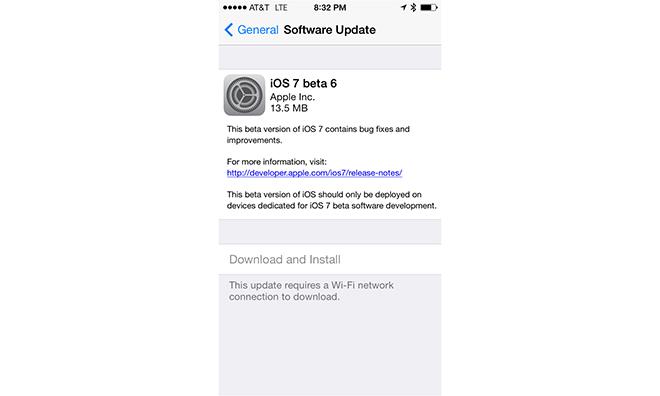 Straying from its usual Monday build release schedule, Apple seeded the sixth beta of iOS 7 to developers on Thursday with fixes for iTunes in the Cloud.
While nothing is mentioned in the accompanying release notes, Apple's Developer Center says the seed fixes an issue with iTunes in the Cloud.
According to the online document, some developers were seeing purchases "download or play unexpected items." Apple's fix for this issue involves downloading a special configuration file to reset a device's Media Library.
The latest build comes on the heels of rumors claiming Apple is close to seeding a golden master version of the next-generation iOS to partners ahead of a final iteration for developers.
Apple is expected to announce a next-generation iPhone, dubbed by many as the "iPhone 5S," and possibly a low-cost handset at an event on Sept. 10. It is thought that developers will be able to get their hands on the final iOS 7 build at that time, while the public will be granted access soon thereafter.
The iOS 7 beta 6 seed comes in as 13.5MB download.