Apple confirms iPhone trade-in program begins today at retail stores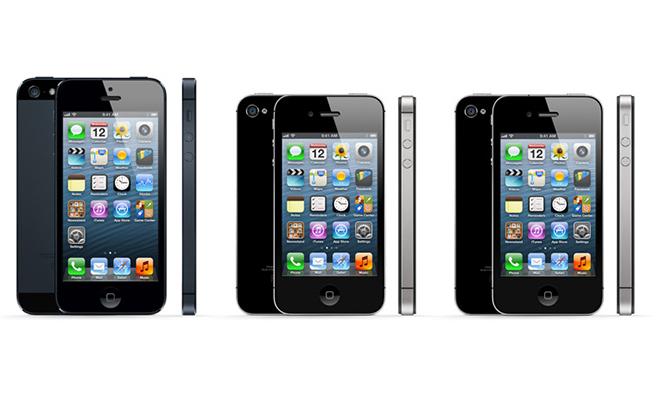 AppleInsider is supported by its audience and may earn commission as an Amazon Associate and affiliate partner on qualifying purchases. These affiliate partnerships do not influence our editorial content.
Apple has confirmed long-suspected rumors that it has been developing an iPhone trade-in program to be based out of its retail locations, saying that that program will begin rolling out nationwide today.
Rumors of the program surfaced in June of this year, and CNBC technology correspondent Jon Fortt reported that Apple had confirmed the program's existence, as well as its Friday launch. The program will see Apple Store customers able to trade-in an older model iPhone for store credit toward the purchase of a new model.
Notably, the program appears designed to keep current iPhone owners within the iPhone ecosystem. CNBC confirmed that "customer[s] must leave [the] store with [a] new contract" in order to take part in the program.
Shortly after news of Apple's confirmation broke, The Wall Street Journal reported that the highest value a customer can receive for a trade-in will be $280.
The confirmation aligns with previous claims as to the program's nature. Those claims had customers being given a gift card for the value of their trade-in with the requirement that that gift card be used toward the purchase of a new iPhone model.
Further, the gift card is only usable is the purchaser is eligible for a phone upgrade from their selected carrier. Any leftover value can be used for other retail store purchases.
Apple is launching the trade-in program only about a week and a half before it is expected to unveil the next iteration of its bestselling smartphone. A rumored September 10 media event may well see the introduction of both a high-end and low-end model of the new iPhone, and having a trade-in program up and running would likely help draw current iPhone owners back into Apple's retail stores to grab the newest generation.
Prior reports had the trade-in company being run by Brightstar Corp., the same company that handles trade-ins for AT&T and T-Mobile. Previously, it was expected that Brightstar would resell the units in emerging markets, though some have since disputed such claims.
Apple is not the only firm offering discounts for iPhone trade-ins. Best Buy has its own program going on for Labor Day weekend. That program will see the electronics retailer offering 50 percent off of the on-contract price of an iPhone 5 in exchange for working iPhone 4 and iPhone 4S models.