Apple's new 'space gray' color option shown off in iPod nano video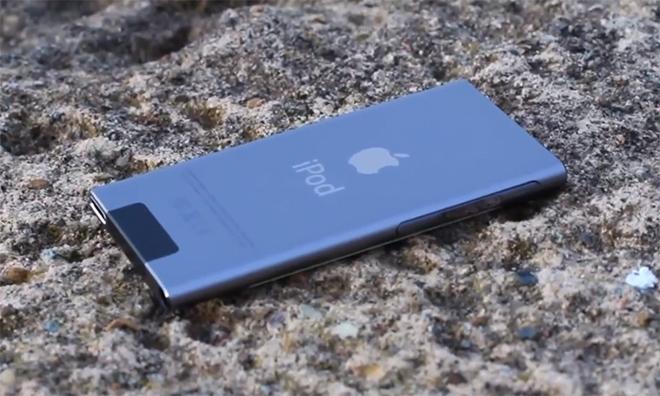 AppleInsider may earn an affiliate commission on purchases made through links on our site.
A video uploaded to the Web on Friday highlights Apple's latest iPod nano in "space gray," the hue that will replace the iPhone 5's "slate" color option for the forthcoming iPhone 5s.
Ben Pasternak of Sydney, Australia was able to get his hands on an iPod nano dressed in the new space gray color, and uploaded a video illustrating the hue "in the wild." From the short clip, the color appears a shade lighter than the previous slate option, but a bit darker than Apple's press images.
When Apple announced the iPhone 5s on Tuesday, it debuted the new space gray color option that will take the place of the outgoing "black and slate" iPhone 5 and ultimately extend to cover the company's anodized aluminum products.
In person, the color is actually very dark, bordering on black, Pasternak said. At times, and in certain lighting conditions, the surface appears "bluish" or takes on a purple tint. In sunlight, the gray becomes a bit lighter, but is not shiny due to the anodized aluminum's matte finish.
Apple is already selling the iPod nano, along with the iPod touch and iPod shuffle, in space gray, and will debut the color option for its flagship iPhone 5s on Sept. 20. When the handset hits stores, it will also be available in a new gold color and last year's silver.
For another look at the iPhone 5s is all three colors, as well as the iPhone 5c, check out AppleInsider's hands-on coverage.