To-do list app Clear gets iOS 7 makeover with iCloud syncing, refreshed UI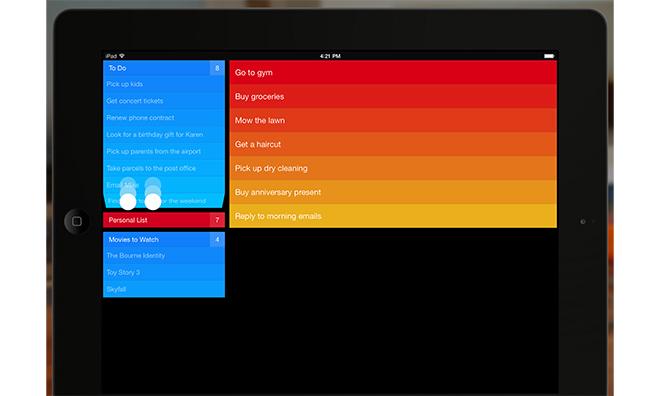 AppleInsider may earn an affiliate commission on purchases made through links on our site.
Popular to-do list app Clear has been updated for Apple's release of iOS 7 with a universal build that adds refined typography, new gestures and iCloud list syncing to the title's uniquely spartan interface.
With Clear for iOS 7, developer Realmac Software builds on an already winning design by tailoring the app to take advantage of Apple's latest mobile operating system.
On the surface, it appears as though not much has changed from previous iterations, but a number of backend features and tweaks have been added, the most notable being list syncing across iPhones, iPads and Macs via Apple's iCloud. This much-requested feature is a step up from the simple iCloud storage seen in the original Clear.
Realmac has also made the app universal, meaning one purchase grants both iPhone and iPad access to the automatically synced lists. Clear for iOS 7 also supports syncing with Clear for Mac and the legacy Clear for iPhone.
iPad-only features include "List Peek," seen above, which lets users quickly check tasks on another list with a two-finger pulldown gesture, while tap and hold allows tasks to be dragged from list to list.
As for iOS 7-specific functions, Clear supports dynamic text, which allows users to change type sizes across the OS from a central control panel in Settings. In addition, parallax is included in some areas of the app to give a sense of depth, much like Apple's own parallax wallpapers.
Finally, more themes come built in for greater customization options, while small tweaks have been made to transparencies and typography.
Clear for iOS 7 is available now from the App Store for a launch price of $2.99. Normal pricing will be set at $4.99.