New photos show progress, working fountain at Apple's Austin campus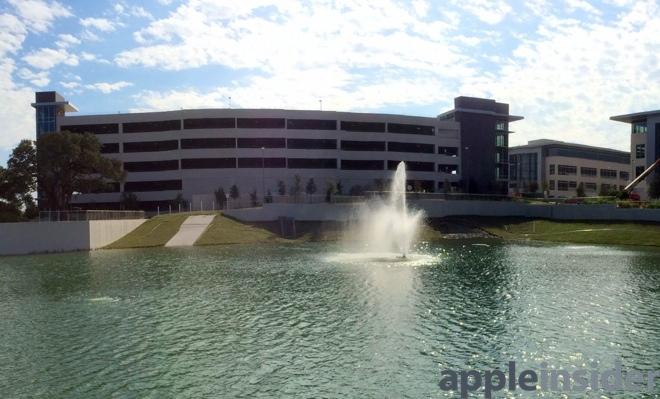 New photos show that construction on Apple's Austin, Tex., campus project continues apace, with a number of facilities noticeably closer to completion.
AppleInsider reader Benjamin sent in several new photos showing that considerable progress has been made on the Austin campus project. Since the last update, the facility has noticeably filled out, with a couple of buildings now sporting mostly complete facades. The project is still underway, though, as can be seen from the construction equipment present in some shots.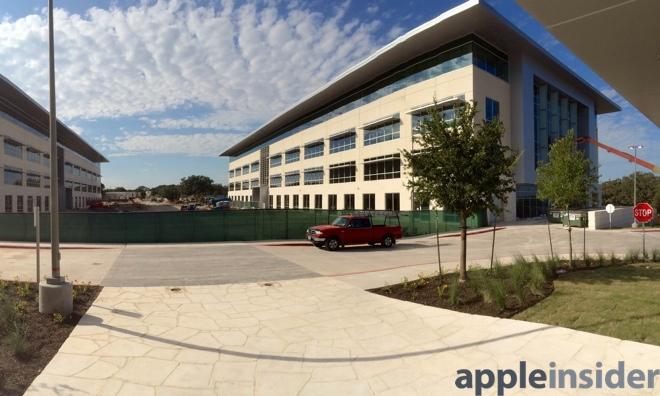 Benjamin notes that the pond at the new campus is completely full and that the fountain on the site is now operational. The walls and fences around the front portion of the campus are complete, as are most of the sidewalks.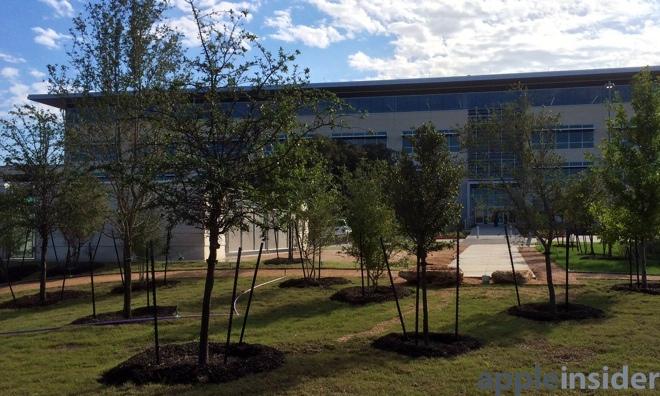 When complete, the Austin site will be used as the company's "Americas Operations Center." The new facility is being built in two stages. The first stage, seen in these photos, is slated to add 200,000 square feet of office space at a cost of $56 million. The second stage, scheduled to begin in 2015, will create 800,000 square feet of operating space.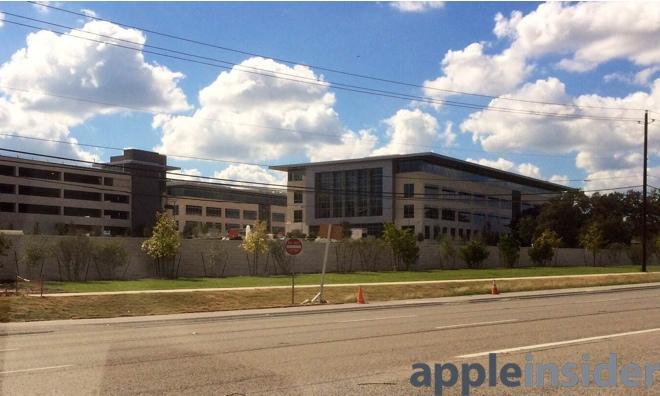 The project is expected to see full completion by the end of 2021. Its total price tag: $304 million in construction costs.
The bottom 10 percent of workers at the facility will reportedly receive an average yearly salary of $35,000, with contractors receiving a minimum wage of $11 per hour. The new campus will accommodate some 3,600 new jobs in the area, more than doubling Apple's current Austin workforce.