Overnight outage of Apple's iCloud, online store lingers for hours [u]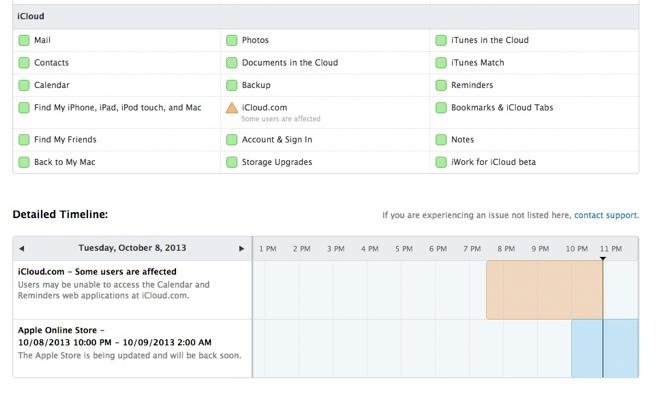 Apple's iCloud service experienced an overnight outage, with some users unable to access Calendar and other features, while the company's online store saw a five-hour period of inaccessibility for updates.
Update: Apple's online store was unavailable from midnight until 5 a.m. Eastern time. The iCloud services outage lasted about an hour, according to Apple.
Apple's System Status page lists the iCloud outage as beginning around 9:30 PM EST. As of this writing, the outage is ongoing, and Apple notes that some users may be unable to access the Calendar and Reminders web applications at iCloud.com.
It is unclear what caused the current service interruption, and Apple has not commented on the issue.
Apple's online retail portal is also currently inaccessible. The store typically goes down before the unveiling of a new Apple product, but the System Status page lists the store as undergoing maintenance. That maintenance is scheduled to run through 4:00 AM EST.